For the railroad lovers, here is another train model that commemorates the centennial ...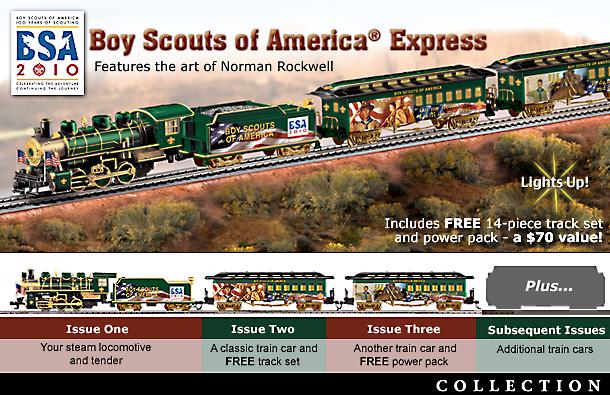 To celebrate the first 100 years of Scouting, The Bradford Group will introduce an illuminated, electric train featuring illustrations by Norman Rockwell. This classic HO-Scale collectible train set from Hawthorne Village, a division of The Bradford Group, includes precision detailing from the brass wheels of the train cars to the shining light from the locomotive's headlight.
This Boy Scouts of America®100th Anniversary collector's train set depicts full color artwork of various Norman Rockwell illustrations on the passenger trains, plus parts of the Scout Oath.
The train set can be purchased at The Bradford Exchange online.