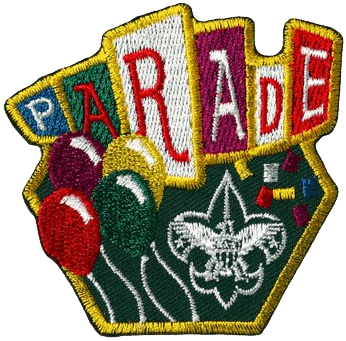 Date: Monday, July 4, 2011
Time:
- 8:00 AM - Arrive for a pre-flight briefing
- 9:00 AM - Parade starts
- 10:15 AM - Parade finishes for scouts
Location: Danville, CA
The parade starts at 9:00AM. In spite of there being no seat belts nor seat belt lights, passengers must be prepared to remain seated for the entire low-level flight down Main Street. Parachutes will not be available so no exiting will be allowed until the final Landing Zone is reached and with pilot permission.
[stextbox id="download" caption="Logistics" align="center"]Arrive at 8:00am for a pre-flight briefing.
Meet up at staging area M (see Staging Areas and Parking Lot Map).[/stextbox]
[stextbox id="alert" caption="Important" align="center"]Scouts and adult participants in Class A uniforms.
Bring enough water, sunscreen, hats.
Closed-toe shoes required. No flip-flops or sandals.
No candy, no gum, no food.
Participants MUST fill out the permission slip to participate.[/stextbox]
[stextbox id="warning" caption="Road Closures" align="center"]Please note that Diablo Road and Sycamore Valley Road will be closed at 6:00AM.[/stextbox]
[stextbox id="info" caption="Parking" align="center"]You can park at the following parking lots (see Staging Areas and Parking Lot Map).
- Del Amigo High School Parking Lot
- Railroad Ave Museum/Lunardi's Parking Lot
- Pete's & Clocktower Parking Lot
- The Park-N-Ride lot, northeast of Sycamore Valley Road, crossing Interstate Hwy 680
[/stextbox]
[stextbox id="info" caption="Pick Up" align="center"]The parade starts at Railroad Ave and Hartz, and ends one mile at Sycamore Valley Road and San Ramon Valley Road. You can expect to pick up your scout about 1 hour after they start down the parade route. The pick up area is on San Ramon Valley Blvd located South of Sycamore Valley Road. Bus transportation is provided to return participants to the parade beginning staging areas. (see Parade Route Map)
[/stextbox]