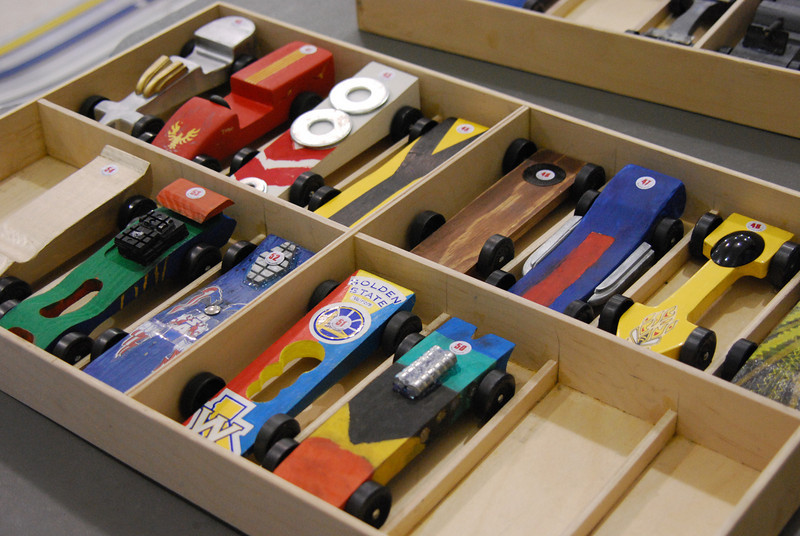 Gentlemen and Ladies, Start Your Engines!
The Pack 1776 Annual Pinewood Derby is this Sunday from Noon to 3 PM in the MPR! The mandatory inspection and car impounding is this Saturday from 10:00AM to 1:00PM at the Beck home. If you cannot attend please call Harry Beck to have your scout's car impounded earlier this week.
All scouts who build a car will receive a medal and Pinewood Derby drivers license (thank to Macey) commemorating the event. Scouts with the best designed and fastest cars will earn trophys. Pizza will be served at 1:00PM.
We look forward to seeing you there!
Harry Beck
The Pinewood Derby Committee