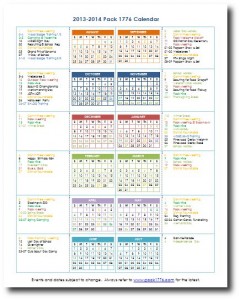 Boy,
It has only been a couple days and we have already had 3 pack events! Pictures are available at the Pack photo site.  If you have more pictures to share, please do! Viewing and upload instructions can be found here.  Email the webmaster if you need passwords!
In the coming weeks, some of our webelos will join hundreds of scouts from around the bay area at Webeloree in El Cerritos. We'll also be around the neighborhood selling popcorns, and helping out at the school's bingo night.
More fun stuffs coming up in October.  Check out the Pack calendar and save the dates so you don't miss out!
YiS,
Stella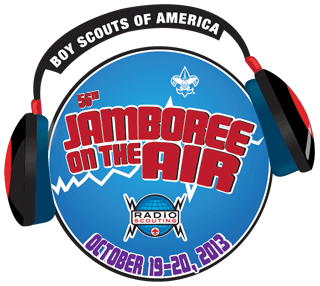 Date: Saturday, October 19, 2013
Time: 9am - 4pm
Location: Camp Herms, 1100 James Pl, El Cerritos (map)
Cost:
- Scout: $15 includes patch and lunch, or $10 without lunch.
- Adult: $5 includes lunch, or free without lunch
Attire: Class A uniform
Related Awards: Computer belt loop, International spirit award (info, form)
Detail: See flyer
From Mt Diablo Silverado Council ...
The Jamboree On The Air/Jamboree On The Internet (JOTA/JOTI) is an annual event in which Scouts all over the world speak to each other by means of amateur radio contacts or the Internet. Scouting experiences are exchanged and ideas are shared. Modern communication technology offers Scouts the exciting opportunity to make friends in other countries without even leaving the state.
Activities include:
Participating in the JOTA via Amateur Radio
Participating in the JOTI via the Internet
Morse Code Game
Cub Scouts: Earn the Computer Beltloop
Boy Scouts: Radio Merit Badge Workshop or Computer Merit Badge Workshop
and much more. . .
Find out more about the event here.
Note: Participation of JOTA or JOTI satisfy one of the requirements of the International Spirit Award.