Class A

Worn for Pack Meetings, ceremonies, etc.
Go to the Uniform Section of this site for more details.

Class B


Worn for activities such as adventure trips, camp outs etc.
where their Class A uniforms may get damaged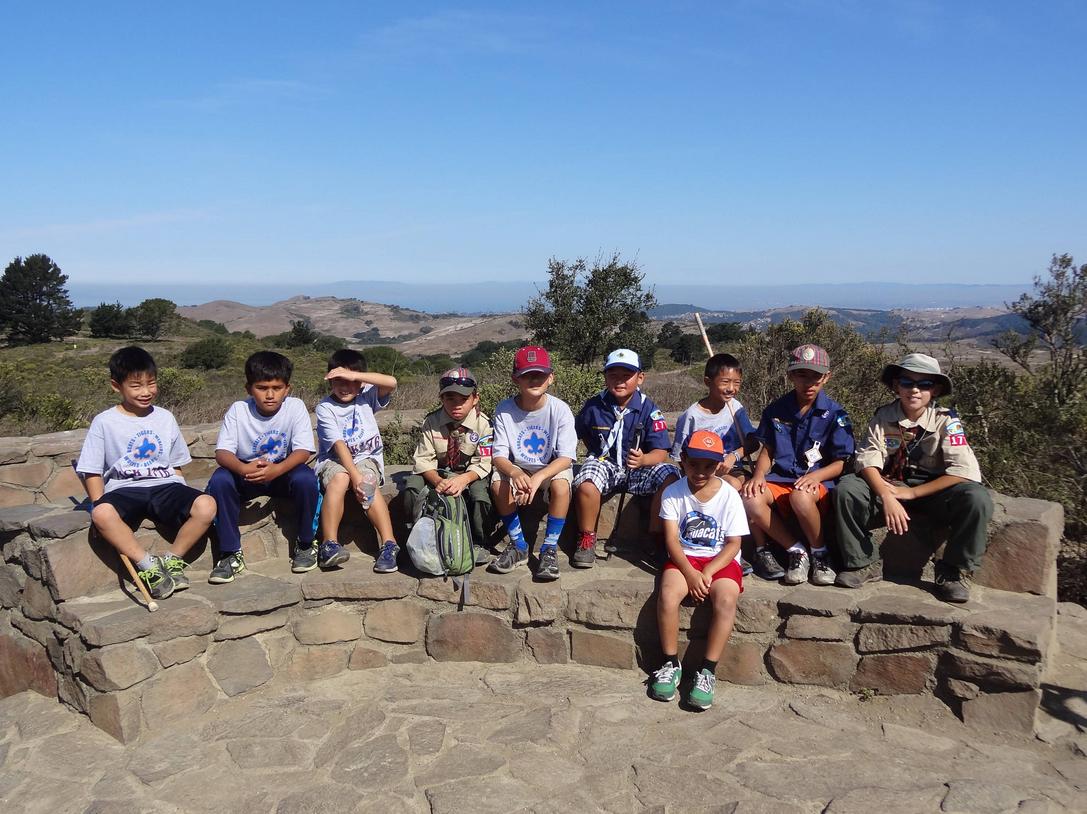 The Pack 1776 Hike for September was up Wildcat Peak in the Berkeley Hills. Our Pack hikers started in the valley, hiked to the peak and were rewarded with views of the San Francisco Bay. We could see the Bay Bridge, Alcatraz, the Golden Gate Bridge and even north of the Richmond-San Rafael Bridge. The hike down ended at the Little Farm where we could look at the animals: cows, sheep, goats, chickens, ducks, pigs, and a few geese. Join us next month when our hike will be combined with the pack meeting at Lake Chabot.
Sincerely,
Hiking Committee