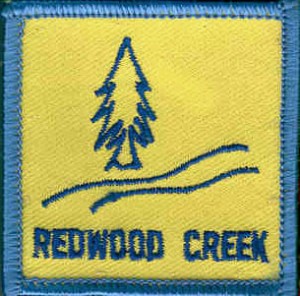 Date: Sunday, November 16, 2014
Time: 9:00am
Location: Redwood Creek, East Ridge and Stream Trails, Redwood Regional Park, Oakland
Meeting Point: Canyon Meadow Staging Area
Distance: 5 miles
Attire: Class A or B
Awards: Trail Trekkers Cub Scout Patch/Progressive Hike Award
RSVP: Evite
Parking Fee: $5
Contact: Hiking Chair Teresa
Details:
Our Next hike will take place in the beautiful Redwood Regional Park in Oakland. This will be a five mile hike that will reward its hikers with great views of the San Leandro Reservoir and the surrounding hills.
Due to the distance of the hike I would recommend all hikers come prepared with plenty of snacks, water and a lunch to enjoy during our break. We will meet at the Canyon Meadow Staging Area and head to the Canyon View Trail. We will then go along the East Ridge until we reach the Skyline Gate. At this time we will have a break and can refill our water bottles or use the restrooms. We will head down the Stream Trail to Mill Site or Fern Hut where we can stop for lunch. If we are lucky the stream will be full and get to see a few of the cascades.
We will meet at 9:00AM for a few announcements and our Flag Ceremony. Boys can wear their Class B t-shirts or Class A uniforms Come prepared for adventure and fun.
Hiking Chair Teresa