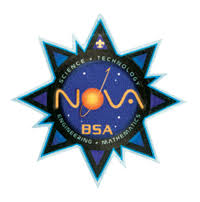 Date: November 9, 2018 (FRIDAY!)
Time: 7:00 p.m. - 8:30 p.m.
Location: Coyote Creek Elementary MPR
1-2-3 Go! Nova Award
Measurements
How much would you weigh on the moon? Come learn how we use measurements in this STEM activity. Elements of this activity will fulfill requirements for the NOVA award for Wolf, Bear and Webelos scouts. Lion and Tiger scouts are not eligible for the NOVA award, but will participate in the activities.
Popcorn Top Seller Awards, Prize & Door to Door Sale Distribution
This year's Popcorn Fundraiser was a-maize-zing! You pop-ably never realized it, but the Fall Popcorn Campaign is a key fundraise for our Council given it does not receive any funding from our national registration fees. We bested last year's sales figure by a considerable amount, raising money for both the Pack and Council.
Come learn what the Pack raised, who the top sellers were and for those who participated, receive your 2018 Popcorn Sales Patch. If you earned a prize for selling popcorn, this will be distributed after the pack meeting.
For those of you who took "Take Orders" – i.e. door to door sales, this popcorn product will be distributed at the end of the pack meeting so that you can deliver it to your customers.
This year's Scouting for Food is scheduled for the weekend of Nov 10 (Distribution of door hangers) and Nov 17 (Collection of food).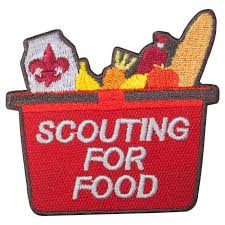 For those new to scouting, this is a wonderful opportunity for our scouts to participate in a community service project. The food that we collect goes to the Contra Costa Food Bank from where it is distributed to those in need. Den leaders are responsible for ensuring their den's participation in this event.
Click on here to see the area assignment for each den.  You can also click on the white rectangle symbol on the far right to view the map in full size:
General Reminders:
o    Wear Class A Scout uniform
o    Drivers should have all scouts in view at all times
o    Scouts are NOT to enter a donor's residence
o    Bring a friend - a great way to introduce what Scouting is about
Hanger Distribution - Nov 10
o    Door hangers should be placed on the door or partially under the door mat (ensure it's visible and won't blow away)
o    Do not put hangers in mailboxes
o    If you cannot pass out your door hangers on Nov 10, you may distribute door hangers on a different day, such as Nov 11
Food Pickup - Nov 17
o    Food must be picked up from the same area you distributed door hangers
o    Food pickup is to begin no earlier than 9:00 am
o    Food must be dropped off in front of Coyote Creek MPR between 10:00 am and noon
o    If you may be late and wish to know if one of the coordinators will still be at Coyote Creek, please call one of these numbers: Anil 408.834.5144 | Indu 408.482.5743
o    If you will be much later than noon, you can bring your collection to the Meridian District's food collection site at the Danville LDS at 655 Old Orchard Road.  They will be open till 2:30pm.  After 2:30 pm, you will have to take your collection to the Contra Costa Food Bank located at 4010 Nelson Avenue in Concord (925.676.7534) during their regular hours. Please let them know your collection is from the Meridian District's Scouting for food project.
Ideas to help us collect more food on the 17th!
o    Knock on every door that received a door hanger and did not leave a donation. Maybe they forgot to put out their food or would give if asked.
o    Tell your family and friends if they didn't get a door hanger they can still help by dropping off their food at the MPR on Nov 17th between 10am - noon
All participating scouts receive a patch.
Date: Sunday, December 2, 2018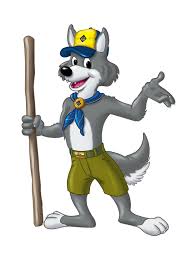 Time: 2:00 p.m. to 4:00 pm
Location: Windemere Ridge Trail
Distance: 2.1 miles
Meeting Point: Dougherty Station Parking Lot, 17017 Bollinger Canyon Road, San Ramon, CA 94582
Attire: Class B
RSVP: Evite
Directions: The Windemere Ridge Trail begins at the intersection of Bollinger Canyon Rd and E. Branch Parkway. There is ample parking in Dougherty Station Library. Walk across intersection to access trail.
Trail: The Windemere Ridge Trail is a 2.1 up and back course that begins across the street from the Windemere Ranch Middle School on East Branch Parkway near Bollinger Canyon Road. The trail is concrete and is a cattle grazing area. After an initial steep incline, the trail follows along the rolling hills of the Dougherty area with beautiful views of the valley. The Windemere Ridge Trail is great for walking, and running. The trail is great for young kids to acclimatize to hiking.
Trail info on San Ramon website: http://www.sanramon.ca.gov/our_city/departments_and_divisions/parks_community_services/trails_open_space/windemere_ridge_trail
Trail map:
https://www.google.com/maps/place/Crosby+Rd,+California+94582/@37.7550436,-121.9041731,16.31z/data=!4m5!3m4!1s0x808fee759e880a09:0x32510f37ecdb149!8m2!3d37.7577396!4d-121.9010868
What to Bring:
Plenty of water and snacks
Layers of clothing appropriate for the weather
Binoculars, camera (optional)
Note: Trail is less than 3 miles from Coyote Creek Elementary School.
Registration for the BIGGEST Training event of 2019 — Leader Education and Discovery (L.E.A.D.) is now open. Bask in the warmth of friendliness and camaraderie of like-minded Scout leaders. Catch-up with old friends and meet new friends.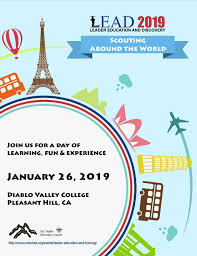 This event is OPEN to all adults. You DO NOT have to be a uniform leader. Everyone is welcome to attend!
Invest in the future – YOUR future success as a Scout leader, and the continuing interest and engagement of your Scouts depends on trained adults.
DATE:  Saturday, January 26th, 2019
TIME:   8:00 a.m. - 5:00 p.m.
LOCATION:  Diablo Valley College (DVC) - 321 Golf Club Rd, Pleasant Hill, CA 94523
UNIFORMS:  Class A encouraged
COST:  $45 per participant (The Pack will reimburse after you attend and if you stay with us until the end of the school year)
REGISTRATION: Including Course Catalog and Schedules 
What is STEM and how does it work for Cub Scouts, Scouts BSA and Venturers?
Where can I go camping, hiking or backpacking in Northern California?
Where can I get in person training for my position as a Cub Scout, Scouts or Venture Leader?
How can I run fun and exciting Pack Meetings?
I want to be a Den Chief?
L.E.A.D. has you covered. L.E.A.D. offers over 130 classes across five colleges: Cub Scouts, Scouts BSA, Venturing, Outdoors and Continuing Education. The day is broken up into 6 sessions. Some classes are 1 session, others, such as CPR certification, are 3 sessions, while even others, like Venturing Leader Training, last all day.