July 10th - August 1st, 2020
Registration for the Golden Gate Area Council Virtual Cub Scout Day Camp is O P E N!
GGAC's Virtual Day Camp will provide an opportunity for Scouting for everyone this summer. Scouts and Future Scouts are welcome to participate! This means families that wish to continue social distancing for any reason will have the same opportunity as Cub Scouts that are able to participate as a Den!
Each week Dens and Families will have the opportunity to complete Scouting activities and take part in special themed challenges of "Beneath the Sea."
The program will be flexible enough to allow Dens and Families to do the activities when it is convenient for them. Each day's worth of activities can be completed in a single day or stretched out to meet the need of dens and families throughout a given week.
Instructions for each activity will be given by our Day Camp Staff and their friends via videos online that will be easily accessible!
Registration will include a patch, t-shirt, and some themed items that will be used for activities. Families already have most items needed for the activities at home!
Virtual Day Camp Opening Campfire: Friday, July 10th via Zoom.
Activities will run until Saturday, August 1st when we will hold our Closing Campfire also via Zoom.
Activities include:
EmergenSEA Preparedness
Science Lesson from Chabot Space & Science Center
Sensory Scavenger Hunt
Water-Themed Games
Build your own Underwater Viewer
Nautical Flag Codes
and so Much More!

Cost: $70 per Scout
Keep in mind that participation in the Day Camp fulfills a requirement a Scout needs in order to earn the Outdoor Activity Award.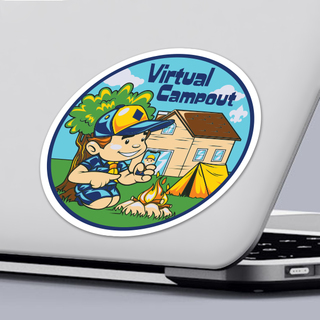 Date: May 23, 2020
Time: 7:00 p.m. - 8:00 p.m.
Platforms: Facebook Live and Zoom
Join our Scout Leaders and Families LIVE to kick off the Memorial Day Weekend with fun. There will be camp songs, camp stories and more! Whether you're camping out in your living room or back yard, grab your family and favorite camp snack, this is an event you don't want miss!
Participation in the Camp In will meet a requirement for the Pack 1776 Shelter in Place patch!
For information and updates click here.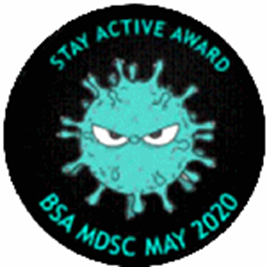 To encourage and reward Scouts who remain active in Scouting and in our Pack during this challenging time, we have created the Pack 1776 Shelter-in-Place 2020 Patch Program!  To earn the Shelter-in-Place 2020 Patch, a Scout must complete all of the requirements listed in the Worksheet by June 14, 2020.  
Complete the requirements by filling in the requested information on the Worksheet.  Email it to cubmaster@pack1776.com
All Scouts who complete the Program will be recognized and will be presented with a historic, one-of-a-kind, never to be seen again Shelter-in-Place 2020 Patch!!!
IMPORTANT NOTE – While working on these, and any other Scouting requirements, Scouts should follow all guidance and public health restrictions in place, including but not limited to social distancing, washing hands, etc. Please stay safe and healthy and have fun!