July 10th - August 1st, 2020
In light of the continuing Shelter-In-Place Orders for significant areas within the Mt. Diablo Silverado Council and social distancing requirements, we will not be able to present an in-person Meridian Cub Scout Day Camp this year. 
Given these restrictions are experienced Council-wide, the Council and the District Day Camps are coming together to present MDSC's Virtual Cub Scout Day Camp. This Day Camp will be a mixture video content stream lived and recorded coupled with hands on activities that can be done at home, on your timetable.
This Virtual Day Camp is being designed to provide an opportunity for Scouting for everyone this Summer. This means families that wish to continue social distancing for any reason will have the same opportunity as Cub Scouts that are able to participate as a Den.
The MDSC Virtual Day Camp will kick-off with an Opening Campfire on July 10th and the thought is stream it live using the Facebook Live and Zoom platforms. The Opening Campfire, as well as the other live streamed presentations, will be recorded to allow encore viewing at your convenience.
After the Opening Campfire, each week, Scouts will be offered an opportunity to complete Scouting activities and take part in special themed challenges that go with the bigger theme of "Beneath the Sea." The program will be flexible enough to allow Dens and Families to do the activities when it is convenient for them.
Planned content areas include:
STEM
Nature
Cooking
Scout Skills
Arts & Crafts
Games, and more.
The activities will be a mix of adventures and just plain fun!
At the end of the Summer (August 1st), we will hold a Council-wide Campfire where we will invite Scouts, Dens and their Families to present Scouting appropriate skits and songs. This will be a great opportunity for the Scouts of MDSC to come together as a Scouting Family.
When a family registers, they will receive a kick-off kit complete with T-Shirts, patches (it isn't a Scouting event without the patches), connections to the online resources, and instructions. As much as we can, we will seek to use everyday items that families have in their homes, but in some cases, we will be sending out kits with non-traditional items. The Council's goal is to keep the costs down for everyone, while delivering a great Scouting experience.
Keep in mind that participation in the MDSC's Virtual Cub Scout Day Camp fulfills a requirement a Scout needs in order to earn the Outdoor Activity Award!
We are working hard on the details (and determining the new price, albeit we expect it to be lower than our in-person camp), so please stay tuned for more details.
Registration for this new Virtual Day Camp will open Council wide shortly. 
We will be talking more about the MDSC Virtual Day Camp at the Council Cub Scout Camp-In on May 23rd!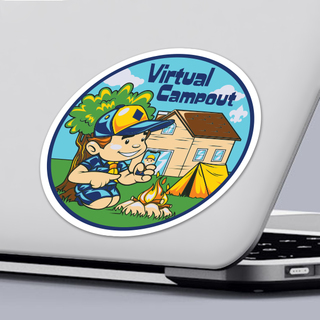 Date: May 23, 2020
Time: 7:00 p.m. - 8:00 p.m.
Platforms: Facebook Live and Zoom
Join our Scout Leaders and Families LIVE to kick off the Memorial Day Weekend with fun. There will be camp songs, camp stories and more! Whether you're camping out in your living room or back yard, grab your family and favorite camp snack, this is an event you don't want miss!
Participation in the Camp In will meet a requirement for the Pack 1776 Shelter in Place patch!
For information and updates click here.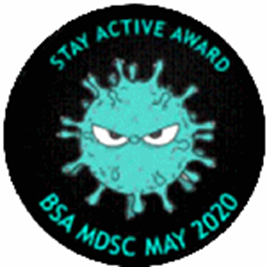 To encourage and reward Scouts who remain active in Scouting and in our Pack during this challenging time, we have created the Pack 1776 Shelter-in-Place 2020 Patch Program!  To earn the Shelter-in-Place 2020 Patch, a Scout must complete all of the requirements listed in the Worksheet by June 14, 2020.  
Complete the requirements by filling in the requested information on the Worksheet.  Email it to cubmaster@pack1776.com
All Scouts who complete the Program will be recognized and will be presented with a historic, one-of-a-kind, never to be seen again Shelter-in-Place 2020 Patch!!!
IMPORTANT NOTE – While working on these, and any other Scouting requirements, Scouts should follow all guidance and public health restrictions in place, including but not limited to social distancing, washing hands, etc. Please stay safe and healthy and have fun!