Date: Friday, February 26, 2021
Time: 6:00 pm - 8:30 pm
Location: Zoom

Come celebrate the 111th birthday of scouting at the Blue and Gold Banquet where we will have a ceremony for Webelos IIs who will receive their Arrow of Light awards and bridge to their journey into Boy Scouts. Fun entertainment from a magician will follow!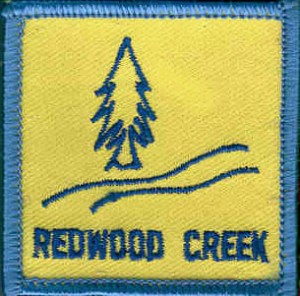 Lady Bug Migration Time!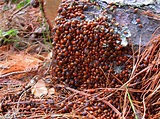 Location:Redwood Creek, East Ridge and Stream Trails, Redwood Regional Park, Oakland
Starting Point: Canyon Meadow Staging Area
Distance: 6 miles (2 hours)
Attire: Class B
Awards:Trail Trekkers Cub Scout Patch/Progressive Hike Award
Parking Fee: $5
Alltrails Map: Download Here
Due to the distance of the hike it is recommended that all hikers come prepared with plenty of snacks, water and a lunch to enjoy during our break. Start at the Canyon Meadow Staging Area and head to the Canyon View Trail. Then go along the East Ridge until you reach the Skyline Gate. At this time you can take a break and refill your water bottles or use the restrooms. Then head down the Stream Trail to Mill Site or Fern Hut where you can stop for lunch. If you are lucky the stream will be full and get to see a few of the cascades.
We are hoping to see a special treat: ladybug hibernation. Thousands of ladybugs have been converging in clusters along the Stream Trail between Prince Road and Tres Sendes. Another gathering can be found midway on the French Trail between Tres Sendes and West Ridge Trail (Mother Nature willing, of course).