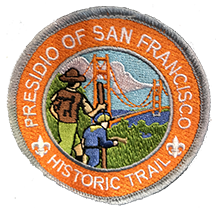 Join us for a day of fun in San Francisco as we hike the Cub Scout Presidio Historical Trail. This is a 4 mile hike along the paved paths in San Francisco's Golden Gate National Recreation Area. All Scouts finishing the hike will receive a commemorative patch.
We will be doing a modified version of the hike (similar to our 2019 hike, map below) which starts at 11:00 a.m. outside the Presidio Museum located at the Officers' Club. This is a free museum that opens at 10:00 a.m. You can visit it on your own before or after the hike. You can also visit the Presidio Visitor Center. Public restrooms are located next door.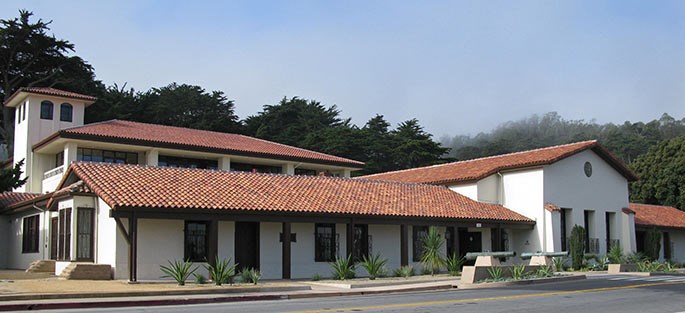 Park in the Main Post parking lot (this is near the Disney Family Museum). Park closest to the Flag Pole. There is a fee for parking.