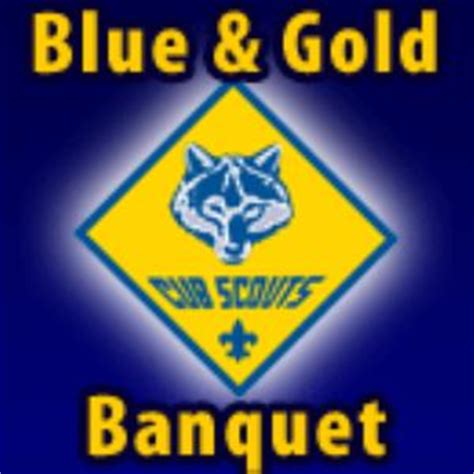 Come celebrate the 113th birthday of scouting in the USA at the pack's annual Blue & Gold banquet where we will have a ceremony for AOLs who will receive their Arrow of Light awards and bridge over to Scouts BSA for their onward scouting journey. The pack will host a catered dinner and fun entertainment (to be announced — may be a magic show) for Pack 1776 scouts and immediate family.
[ RSVP ] by February 1 with the number of people attending and any vegetarian preference (indicate with your response).
When: Friday, February 24, 2023, at 6-9pm
Where: Tassajara Hills Elementary School MPR
Wear: Class A uniform
Bring: Refillable water bottle per person
Please volunteer to help with set up and clean up. Volunteer sign-up will be added.
Tentative schedule:
5:00 pm AOL scouts and parents arrive with shadow boxes
6:00 pm Welcome! Doors open
AOLs and Troops have dinner first
6:15 pm Opening flag ceremony by AOLs
6:20 pm Greetings by Cubmaster
Commence dinner for the rest of the pack
6:40 pm Recognition of AOL Leaders and AOL Den Chiefs
6:50 pm Arrow of Light ceremony
7:10 pm Bridging ceremony
7:35 pm Closing flag ceremony by Webelos
7:40 pm Troops group picture
7:50 pm Evening entertainment!
8:50 pm Clean up
See you at the party!
Pack 1776 Blue & Gold Committee
For all in-person pack or den events and activities, please adhere to the pack's COVID statement. If you are sick, are experiencing symptoms, or may have been exposed to COVID-19, please stay home and stay safe.