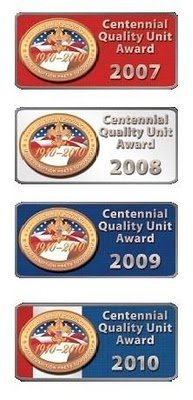 Cub Scouts Pack 1776 is made up of scouts attending Coyote Creek Elementary School in San Ramon, California, and is part of the Meridian District which covers Walnut Creek, Alamo, Danville and San Ramon. The Meridian District is part of the Mt. Diablo Silverado Council.
Our Pack is run entirely by parent volunteers and is divided by grade levels into Dens.
Dens:
Lion – Kindergarten
Tiger – 1st grade
Wolf – 2nd grade
Bear – 3rd grade
Webelos I / Arrow of Light – 4th and 5th grade
Pack 1776 has monthly pack meetings with cub scouts, leaders, parents and other family members. The Pack meeting is run by the Cubmaster, Assistant Cubmasters and Den Leaders with the help of other parents.
The Pack sponsors special events that include community service projects such as Scouting for Food, outdoor activities such as hiking and family camping, family fun activities like Halloween party, and fun competitions such as the Raingutter Regatta, Pinewood Derby and Cubmobile Race. Pack 1776 also offers opportunities to participate in council run camps from April through October.
Here is the current Pack 1776 Pack Committee:
Cubmaster: Jimmy Almeida
Assistant Cubmaster: Manish Kalra
Co-Commitee Chairs: Paul Lannus and Andy Szeto
Chartered Organization Representative: Andy Szeto
Treasurer: Shawna Lannus
Secretary: Andy Szeto
Awards Chair: Jessica Almeida
Camping Chair: Sameer Shah
Cotton Candy Chair: Kumar Sanjeev
Hiking Chair: Siddarth Bhatia
Membership Chair: Ann Hirahara
NOVA Chair: Pamela Hayatdavoudi
Outings Chair: Devarajan Sundararajan
Photographer: Pamela Hayatdavoudi
Popcorn Chairs: Govind and Prashanthi Preddi
Volunteer Chair: Christina Tuivaiti
Webmaster: Kathryn Mar and Bin Leong
Most of the Committee Members have other leadership roles in their dens. We are always looking for help in leading the Pack. This Pack is for all of us and the more help we have, the better it will be for our kids. If you're interested in helping to lead the Pack, please contact one of the people above or email
cubmaster@pack1776.com
.