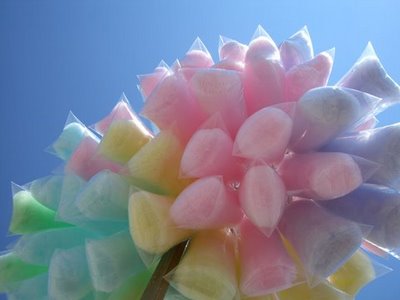 If the Art and Wind Festival was a piece of classical music, I'd call it the Nutcracker Sweet...
Intensely hard work, sugar flying over the sales counter, cash flying in.
Again we had a fantastic group of scouts and their devoted, never-complaining parents and siblings, some of which returned from their Flag Planting duties this weekend as well.
No need to call for a Whaaa-mbulance or dial Whine-One-One with this team of heroes. We had all the workings of a finely tuned retail/manufacturing operation. Great experience for our future pillars in the business community!
And to end a perfect weekend, a surprise visit from Mayor Abram Wilson, who came behind the booth where we were cleaning up, specifically to say "Hello" to Pack 1776 and to offer a few picture moments with our hearty scouts and parents.
The Monday's sales, were $1,911.00. Added to Sunday's $1,801.17, we grossed $3,712.17 over the two days. Sweeeeeet!
The scouts who worked the event had a great time. All winners in my book. They include:
Alexander and Brandon B
Andre B
Hayden C
Brennan C
Alex E (A double day worker)
Morgan J
Josh K
Andrew K
Aidan and Emmett L
Ethan M and his sister Zoe (Both worked TWO days in a row)
Vikram M
Jack P (Two day over-time worker)
Austin S
Gurveer S
Dylan W
David X
Evan and Ian Y
The team of parents and scout leaders who made it a success were:
Harry B (set-up, manufacturing)
Don B (manufacturing)
Rennie & Joe C (chef)
Lisa & Michael C (banker)
Ada I (Sales and Operations)
Steve J (manufacturing)
Jeff K (chef and tear down muscle-man)
Harpeet K (manufacturing)
Susan K (manufacturing)
Stella and Alan L (ever NOT see these two working hard?)
Chung M (finance, another two day work horse)
Christie M (currency expert)
Scott S (manufacturing)
Gene W (Motivation and team spirit)
Yan X (manufacturing)
Kari & Yuji Y (operations)
Cubmaster Macey (two day super achiever)
Special recognition and gratitude to Ammy Pluth, the true coordinator and brains of the operation (and of the Pluth family). She made the arrangements for the flawless machinery, event compliance, decorations, training AND worked two ten-hour days in a row, with a huge smiley face the whole time. The Pack is lucky to have selfless members like you.
What kind of weekend was it, Cotton Candy team? It was a great weekend for Scouting!
John Pluth
Date: Sunday - Monday, May 29-30, 2011 (Memorial day weekend)
Time: 10am - 5pm
Location: San Ramon Central Park
Attire: Class A uniform
Sign up: Online


It's that time of the year again! We are asking the entire Pack 1776 Cub Scout family to participate in the sales of our Cotton Candy Fundraiser at the 2011 San Ramon Art & Wind Festival. In an effort to ensure that everyone has an equal opportunity to participate, please note the following guidelines:
1.) At least one parent is required to be with their participating scout in this fundraiser but the entire family is most welcome to join and have fun.
2.) Each shift must have at least 1 Scout Leader present. There will be no more than 4 scouts present inside the booth during any shift.
3.) Try to remember to maintain a Scout attitude while participating in this fundraiser. We should always thank those who we have asked and always wish them a good day, to encourage proper attitude demonstrating good manners and conduct. Class A uniform.
Sign up online here.  Contact John Pluth if you have any question.

Dear All,
Thanks for a very successful cotton candy booth at the San Ramon Art and Wind Festival.
Lines were long and business was great as we pulled in over $2000 to support Pack1776 for 2011.
Most thanks goes to the parents and cub scouts that attended during the 2 day event. I must say we definitely have future sales people in our cub scouts.
I would like to congratulate the following cub scouts who helped made this event a complete success.
Josh K, Jacob & Joshua L, Morgan J, Jared O, Emmett & Aidan L, Gurveer S, Ishaan K, Zoe & Ethan M, Evan Y, Brandon and Alexander B, Andre B, Abhilash P, Landon S, Mimi & Harrison E and my best buddy David O.
I also ESPECIALLY would like to thank those parents that volunteered for the pack. Being the organizer and never really doing this before I am so grateful for those that signed up.
A special thanks goes to Josh K who came early the first day and tirelessly was out front of the booth asking people to buy cotton candy. Keep up that sales attitude.
COTTON CANDY GET YOUR COTTON CANDY HERE.
Thanks to all.
Richard N
Cotton Candy Coordinator
Date: Sunday - Monday, May 30-31, 2010 (Memorial day weekend)
Time: 10am - 5pm
Location: San Ramon Central Park (map)
Parents of Pack 1776-
As you all know, we have our Pack's biggest fundraiser of the year (Cotton Candy Booth!) coming up this Memorial day weekend at the Art & Wind festival @ Central Park in San Ramon.
We will be at booth #5 on the Alcosta side (see map of booth location and map of the festival).
Scouts are also encouraged to help out. Full Class A uniform is recommended.
Parking Instructions
Print out a parking pass. The parking pass must be visible on the dashboard of the vehicle at all times. Make sure to include a cell phone number in case the event coordinator needs to locate you.
Your FREE parking area for the duration of the Festival is located in the dirt lot at the corner of Bollinger Canyon Road and Camino Ramon. Access to this lot is off of Bollinger Canyon Road.
The pass will also allow a vehicle to enter the curb area along Bollinger and Alcosta to unload food items during the festival—this person MAY NOT LEAVE their car. Please have someone from the booth meet the person at their car to unload. They will only be allowed a very limited time to unload.
Date: Sunday - Monday, May 30-31, 2010 (Memorial day weekend)
Time: 10am - 5pm
Location: San Ramon Central Park (map)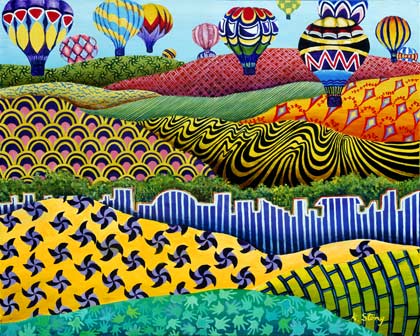 We are looking for volunteers to help participate in booth duty at the Cotton Candy Booth during San Ramon Art and Wind Festival.  This year we are targeting to raise over $1700 at the booth over the 2 day period. We are renting 2 high powered cotton candy machines in order to make sure we can keep up with the crowds.
If you can volunteer for an hour or 2 during the weekend, please contact your Den leaders ASAP.
Thank you.