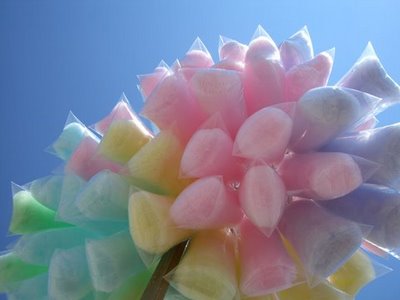 If the Art and Wind Festival was a piece of classical music, I'd call it the Nutcracker Sweet...
Intensely hard work, sugar flying over the sales counter, cash flying in.
Again we had a fantastic group of scouts and their devoted, never-complaining parents and siblings, some of which returned from their Flag Planting duties this weekend as well.
No need to call for a Whaaa-mbulance or dial Whine-One-One with this team of heroes. We had all the workings of a finely tuned retail/manufacturing operation. Great experience for our future pillars in the business community!
And to end a perfect weekend, a surprise visit from Mayor Abram Wilson, who came behind the booth where we were cleaning up, specifically to say "Hello" to Pack 1776 and to offer a few picture moments with our hearty scouts and parents.
The Monday's sales, were $1,911.00. Added to Sunday's $1,801.17, we grossed $3,712.17 over the two days. Sweeeeeet!
The scouts who worked the event had a great time. All winners in my book. They include:
Alexander and Brandon B
Andre B
Hayden C
Brennan C
Alex E (A double day worker)
Morgan J
Josh K
Andrew K
Aidan and Emmett L
Ethan M and his sister Zoe (Both worked TWO days in a row)
Vikram M
Jack P (Two day over-time worker)
Austin S
Gurveer S
Dylan W
David X
Evan and Ian Y
The team of parents and scout leaders who made it a success were:
Harry B (set-up, manufacturing)
Don B (manufacturing)
Rennie & Joe C (chef)
Lisa & Michael C (banker)
Ada I (Sales and Operations)
Steve J (manufacturing)
Jeff K (chef and tear down muscle-man)
Harpeet K (manufacturing)
Susan K (manufacturing)
Stella and Alan L (ever NOT see these two working hard?)
Chung M (finance, another two day work horse)
Christie M (currency expert)
Scott S (manufacturing)
Gene W (Motivation and team spirit)
Yan X (manufacturing)
Kari & Yuji Y (operations)
Cubmaster Macey (two day super achiever)
Special recognition and gratitude to Ammy Pluth, the true coordinator and brains of the operation (and of the Pluth family). She made the arrangements for the flawless machinery, event compliance, decorations, training AND worked two ten-hour days in a row, with a huge smiley face the whole time. The Pack is lucky to have selfless members like you.
What kind of weekend was it, Cotton Candy team? It was a great weekend for Scouting!
John Pluth