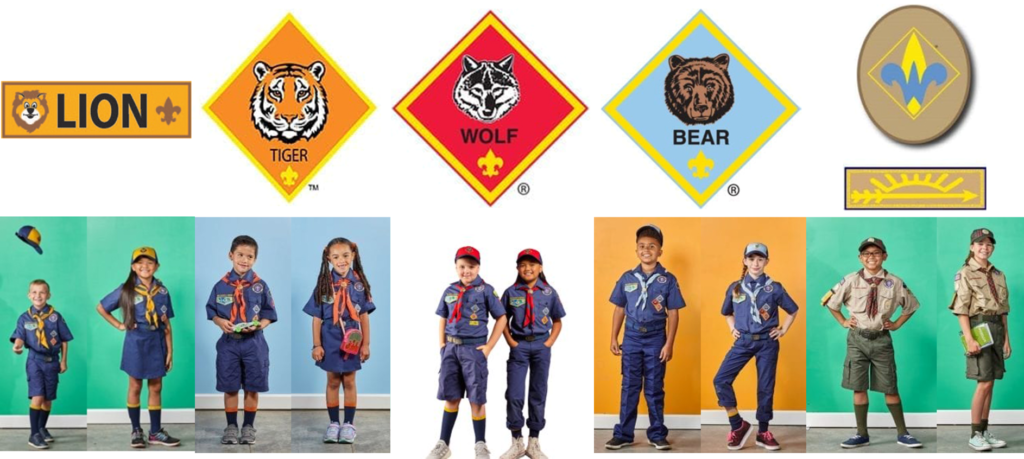 Download the Pack 1776 Class A uniform guide (2-page PDF).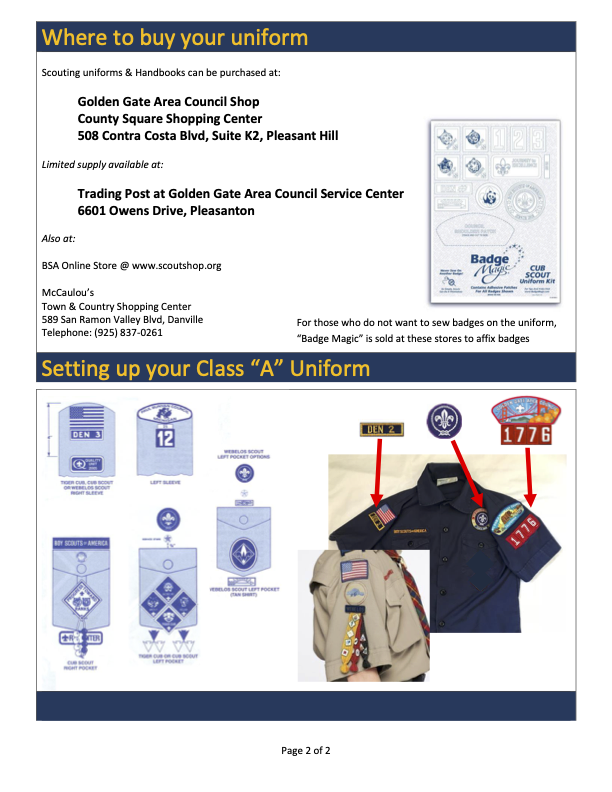 Notes:
Lions wear the blue Class A shirt as well, instead of the blue Lion t-shirt.
Class A shirts need to be tucked in at all times when worn. This applies to both Scouts and Leaders.
Pants can be blue jeans or blue slacks (olive green for Webelos). No fashionable rips or holes. No joggings.
The pack number patches are the red ones, even for Webelos and AOLs.
Shoulder epaulets for Webelos and AOLs are blue, not green.
Some drycleaners offer to sew the patches on, typically $3 per patch. The GGAC service center in Pleasanton may offer the same service.

BadgeMagic may be used, though keep in mind that they do leave a nasty residue after the patches fall off after years in the wash.
Uniform donation program
The pack has a uniform donation program. Please reach out if you have scout uniforms or handbooks that you'd like to donate or receive. You will help make a difference in one or more Scouts' life. Thank you!