Date: Thursday, November 18, 2010
Time: 7:30pm - 9:00pm
Location: San Ramon LDS Church, 5025 Crow Canyon Road, San Ramon
CALL ALL WEBELOS II's
Webelos II's and parents should plan to attend the November Roundtable meeting on Nov. 18. Learn more about the Webelos to Boy Scout transition and meet representatives from troops in your area. It's sure to be very informative! Contact Earle Conklin, 838-5440, [email protected]
Just a reminder that the Meridian Training Fair is tomorrow.
Meridian District Round Table (i.e. Training Fair) will be at the LDS Church (5025 Crow Canyon Road) in San Ramon.  Doors to the fair will open at 7:00 p.m.
We will be hosting:
1. Training Fair
2. Scouting for Food Kick Off Meeting (pick up maps, and door hangers)
3. Unit Re-chartering package pick up
Please come on by, enjoy the fair, get your Scouting for Food hangers, and pick up your re-charting packages!
See you all tomorrow ---- GO GIANTS!!!
Yours In Scouting,
-Ray
Date: Thursday, October 28, 2010
Time: 7:00pm – 9:00pm
Location: LDS Church in San Ramon, 5025 Crow Canyon Road, San Ramon, CA (map)
Cost: Free to everyone
Detail: See flyer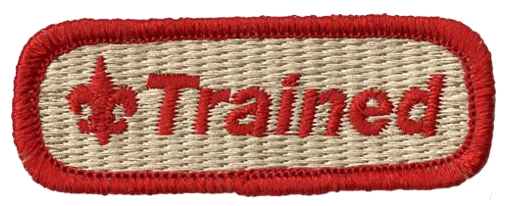 All Pack 1776 Scouters,
The Meridian Training Fair is just TWO weeks away! We have an amazing turning out of trainers coming from over twenty different training programs through our council and beyond. In one evening, we will showcase ALL the available training courses for Cub Scouts, Boy Scouts, Ventures, Varsity, and Adult Scouters... This is a ONE STOP shop to learn about all the training opportunities and SIGN UP!
Trainers will be setting up booths to pass out information about their programs and answer any questions you may have.
Here are some of the training programs represented:
Boy Scout Outdoor Leader Skills (OLS)
National Youth Leadership Training (NYLT)
White Stag
Basic Adult Outdoor Orientation (BALOO)
National Advance Youth Leadership Experience (NAYLE)
Cub Scout 2010
World Friendship Fund (International Scouting - World Jamboree)
Sara Sciences for Cub Scouts
Diablo Rock Climbing
Magic of the Den Box
L.E.A.D
WoodBadge
Sea Scouts Training
Powder Horn Training
Den Chief Training
Leave No Trace
HAT (Core, BBA, OkPik, Paddle Sports, Shooting Sports)
MyScouting.org
Cub Day Camp program
and the list continues.... we will have Cub Scout demonstrations, Boy Scout pioneering projects; we have raffle prizes, treats, and information for everyone -- it's going to be one big party!
So, please DO NOT miss out on this great opportunity to learn more about what our council has to offer -- this is your chance to get the inside scoop on training courses for your Boys and for your adult leaders for 2011 --- you can get a HEAD START for 2011!!!
If you have any questions, please let me know...
Yours In Scouting,
Ed Laubach
Pack 1776 Training Chair
Message from Meridian District ...
Magic of the Den Box
Presented by Julie Graham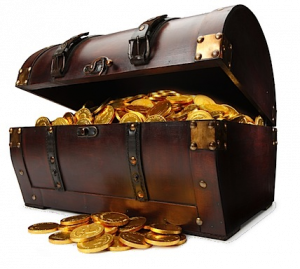 Are you a new Den Leader?
Want to learn some tricks for getting your Den off to a good start?
Are you a returning Den Leader?
Not sure why it's not going how you would like with your Den?
Join us for some tips to using a Den Box to help you build a better Den!
Topics covered
1. Being an effective Leader
2. The importance of building your Den's identity with your den box
3. Rewards and Consequences
4. How to plan a Den Meeting
Date, time, & Location:
September 23rd - 8 pm - 8:45 pm
Crow Canyon LDS Church
5025 Crow Canyon Rd, San Ramon, CA 94582-5547 (map)
This is a training not to be missed!
RSVP to [email protected]