Scouts who participate in 3 summer Pack activities will receive the National Summertime Award.  The following activities are eligible:
Dens with an average attendance of at least half their members participating three summer pack events will also be eligible for a colorful den participation ribbon.
Please let me know if your scout qualify for the summertime award by Sept 8th.
Thanks,
Surat Perez
Awards Chair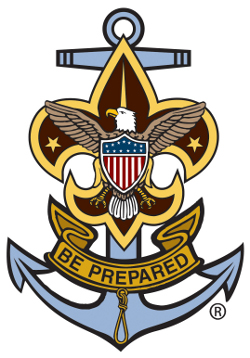 Date: Saturday, July 13, 2013
Times: 8am, 11am, or 2pm
Location: Port of Redwood City
Cost: $25 per person
"Sail on the Bay" aboard a Sea Scout Ship! A fun-filled introduction to our Sea Scouting program for Cub Scouts and their families, participants take a 1½ hour cruise around San Francisco Bay while learning about the Bay's tidal habitat, and basic ship safety and operations. Each participant will receive a commemorative patch. The Sea Scouts are part of the BSA's co-ed Venturing division which teaches young men and women maritime skills.
Find out more at the Pacific Skyline Council website.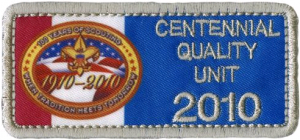 In two more weeks, 2010 will come to an end. It is a good time to look back and recap what we have achieved in a year, and I am very happy to share with you the good news that Pack 1776 has once again earned the National Summertime Pack Award and Centennial Quality Unit Award. This marked the fourth consecutive year of the Pack of receiving both of these awards!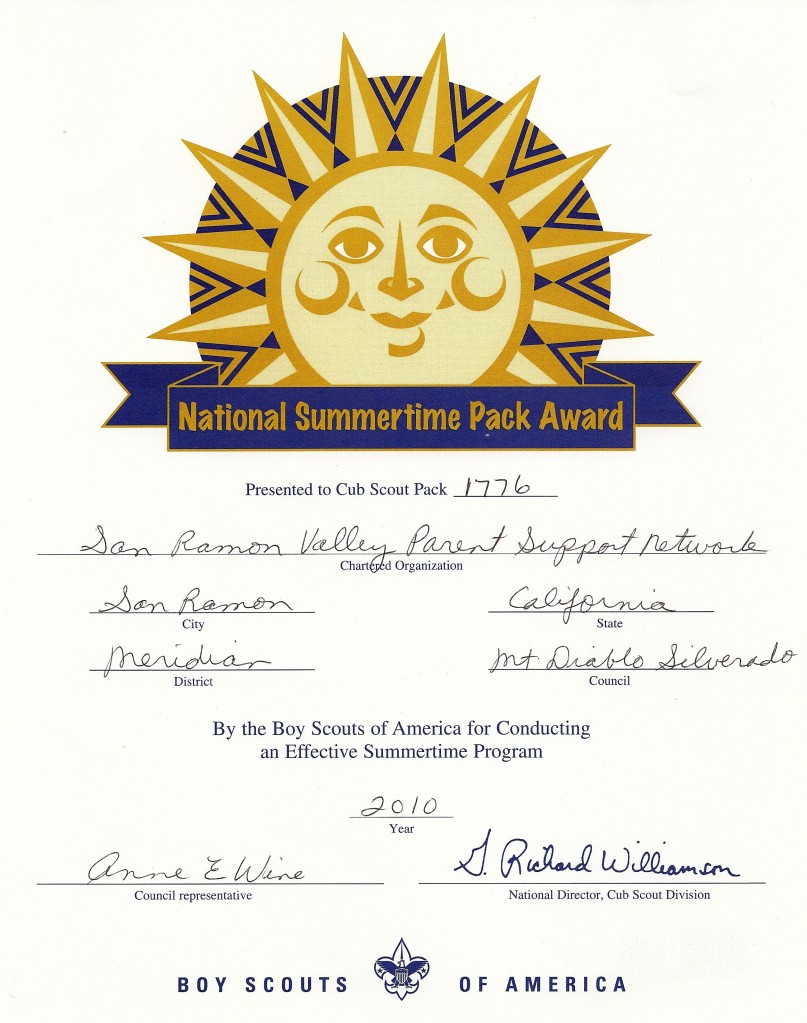 I would like to congratulate Cubmaster Emeritus Ed and Committee Chair Emeritus Scott on this remarkable achievement and thank them for their tireless leadership and endless contribution to Scouting.
I would also like to express my gratitude to all the volunteers, parents and Scouts for their commitment and support throughout the years, even when we sometimes appeared disorganized and needed help at the last minute. Without any of you, we would not be where we are and achieved what we have.
To celebrate this monumental accomplishment, every Scout and registered leader of 2009-2010 is entitled to receiving the award patch depicted above. Submit a patch request to your den leader and show your pride by wearing it on the right sleeve of your class A uniform below the den numeral.
When we come back next year, there will be a completely new unit recognition program from BSA.  Are you ready for the new challenges?  Stay tuned.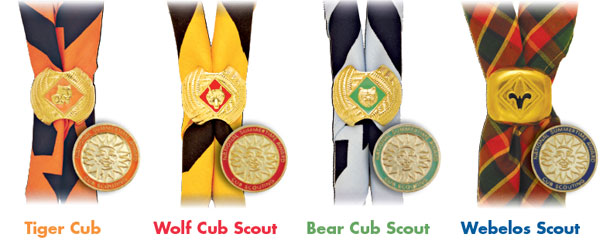 School has started and summer is almost over.  Has your scout participated in 3 or more Pack events this summer?  If he has, he may qualify for the National Summertime Pack Award pin!  Qualifying events include
USS Pampanito Overnighter
Cub Scout Day Camp
Danville 4th of July Parade
Tahoe Camping
Indy Grand Prix of Sonoma
Email CC Scott asap with your scout's name, current rank, and den number to secure the award!