Just a reminder that the Meridian Training Fair is tomorrow.
Meridian District Round Table (i.e. Training Fair) will be at the LDS Church (5025 Crow Canyon Road) in San Ramon.  Doors to the fair will open at 7:00 p.m.
We will be hosting:
1. Training Fair
2. Scouting for Food Kick Off Meeting (pick up maps, and door hangers)
3. Unit Re-chartering package pick up
Please come on by, enjoy the fair, get your Scouting for Food hangers, and pick up your re-charting packages!
See you all tomorrow ---- GO GIANTS!!!
Yours In Scouting,
-Ray
Pack 1776 families,
This past Sunday, our Pack 1776 Scouts did a fabulous job in their first orienteering event. They should all be proud of themselves for competing through the rain, past swings and goats, up and down hills so slippery they had to use a rope!
Our Pack 1776 scouts placed 17th overall among 48 total packs/troops. Each team raced to find 10 controls on Course 1, which was at least 3.9 km and had at least 150 m total climb. The winning time was 47:59 (47 minutes, 59 seconds). Here are the placements of each team out of 73 teams that competed on Course 1: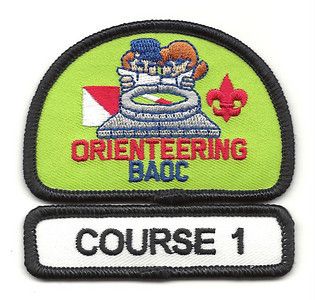 #5 Jared O & Atharv D (1:04:57 / 1 hour, 4 min, 57 seconds)
#24 Aidan L & Brian L (1:20:50)
#26 Emmett L & Austin S (1:22:33)
#28 Rohan C  (1:24:17)
#29 Jack P & Cole F (1:24:53)
#31 Jack S & Jacob K (1:25:29)
#32 David X & Ethan M (1:25:56)
Each of the above scouts received two patches and a blue scout "Do Your Best" wrist band.  Pictures have been uploaded to the Pack photo site.
If any student (elementary or middle school) is interested, there will be a free "Short Orientation To Our Interscholastic League" in San Leandro this Saturday. The volunteer in charge of the Junior League is Jan Hann and he is very thorough when teaching kids about orienteering.
If you hear of anyone who would like to continue to race in the future, please let me know. There are upcoming events in SF, Woodside, Rancho Cordova, and Los Gatos.
Thanks,
Susan Kim