Oracle Arena at Oakland offers Scout discounts on the following performances: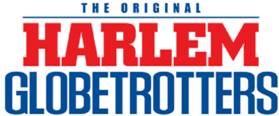 Harlem Globetrotters
January 17, 2014 at 7:00 pm and January 19, 2014 at 2:00 pm
The world famous Harlem Globetrotters have been thrilling families and millions of fans for 88 years, all the while innovating the game in exciting new ways. Last year, the Globetrotters did something unparalleled in the history of sports and entertainment, letting fans vote on new rules to be used in actual games. It was so much fun, we are doing it again, and there are cool new rules to choose from on our 2014 "Fans Rule" World Tour. Vote for your favorite, craziest rule now. Click here for details and ordering form.
Monster Energy Supercross


Saturday, January 25, 2014 7:00pm
Monster Energy AMA Supercross, an FIM World Championship, is the world's premier indoor motocross circuit, comprised of 17 races of heart-stopping action in some of the largest venues in North America. Every week, the best riders from across the globe, like former champions Ryan Villopoto, James Stewart, Chad Reed and Ryan Dungey seek to outrace each other on the sport's most challenging courses. Featuring tight corners, fast straightaways, challenging rhythm sections, and vertigo-inducing jumps, these tracks pack excitement into every inch of dirt. Click here for details and ordering form.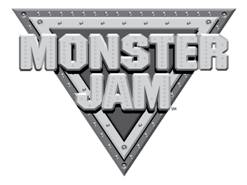 Monster Jam
Saturday, February 22, 2014 7:00pm
Monster Jam is coming back to Oakland with the BIGGEST line up and most monster trucks than ever before!!  Shows consist of three main fan-favorite elements – the pit party, side-by-side racing and freestyle competition. Fan-favorite truck icons will be heading to the Bay, electrifying crowds with the breathtaking stunts and awesome power of the world's most popular monster trucks.
Pit Party:
Scout orders (of any size) qualify for discounted pit party passes!!!  Weather permitting, the Pit Party will take place from 3:00 pm to 5:45 pm.  This fabulous event provides fans with the opportunity to meet select riders, take photographs, obtain autographs, and see Monster Trucks up close and personal!
Pinewood Derby:
Scouts are invited to bring their Pinewood Derby cars and informally race against one another inside the Pit Party (located outside the Coliseum in Parking Lot B).  This activity is OPTIONAL and JUST FOR FUN!  Races will NOT be officially timed nor will there be any judging or organized competition related to racing, design, etc.  To participate, indicate the number of cars your group plans on bringing to the event using the ticket order form.
Disney on Ice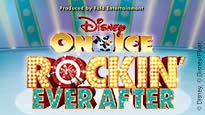 February 28, 2014 at 7:30 pm
Jam to a Scottish jig as a group of royal contenders from the latest Disney•Pixar film, Brave, competes to win the heart of headstrong, sharp-shooting Merida, making her ice debut! Experience a show-stopping performance as Sebastian breaks out of his shell for one night only to make waves with Ariel. A chorus of harmless hooligans from Tangled unleashes musical mayhem when they get a visit from the sassy and spirited Rapunzel and her charming ally Flynn. And, get your feet moving as the Beast and his castle's enchanted entourage take center stage in a spectacular show for Belle. It will be a rockin' remix of royalty when Disney On Ice brings this superstar line-up to the Bay Area!
Click here for details and ordering form.
Scout Days/Nights are not Pack 1776 events but rather community events open to Scout groups.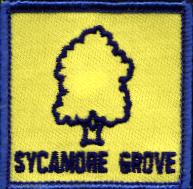 Date: Sunday, Dec 15, 2013
Time: 9 am
Location: Sycamore Grove Park (map), Livermore
Meeting Point: Whetmore Road Entrance Parking lot (8:30 am)
Attire: Class B
Awards: Trail Trekkers Cub Scout Patch/Progressive Hike Award
Parking Fee: $5 per vehicle
Must read: Hike info
Contact: Hiking Chairs Ajay Hampapur & Teresa Noble
What to bring:
binoculars, camera
layers of clothing – this hike can be cold and windy
water and snacks (granola bars, trail mix, fruits)
Details
Every inch of this park is alive with life - in the air, in the grass, even in puddles. Begin your search for signs of wildlife at the Wetmore Road entrance. Follow the paved path until you come to the first sign designating the Nature Area. Turn left onto the broad trail that crosses the usually dry Arroyo. Follow this nature trail through the sycamore grove until you reach the park boundary. While you are here, be sure to pause often and listen for the sounds of reptiles and rodents in the grass. If you are lucky and very patient you might even see an animal. Near the wet areas be sure to look for great blue herons. Don't forget to look up!
About The Park
The park is home to a variety of wildlife. Along the Arroyo Del Valle you might see frogs, pond turtles, dragonflies, ducks or even muskrats. In addition to this riparian area there are grassland and oak woodland habitats. Deer, ground squirrels, butterflies, lizards and birds such as red-tail hawks, white-tail kites, scrub jays, magpies and meadowlarks are just few of the animals you might spot in these areas.