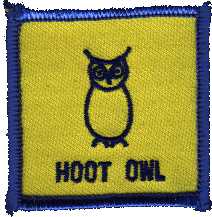 Date/Time: Friday, March 14th, 7pm - 9pm
Location: Sycamore Grove Park in Livermore
Cost: $9.50 per person.  RSVP and Pay by March 10th 6pm to guarantee your spots.
Attire: Class B uniform
Award: Participating scout will receive a Hoot Owl patch, and a Trail Trekkers patch if he doesn't have one already.
Meeting Location: To be determined (see directions to the 2 possible locations below)
Note: Scout only, no siblings. One parent per family.
Must read: Hoot Owl Guidelines, Directions, Hike Detail

Hello Pack,
This is a special hike for a few reasons: It is a night hike. It is a ranger led hike. It is a fee based hike. It is limited to 16 people so please note the following limitations: Scouts only - No siblings. One parent must accompany their scout(s).
Please reply quickly to the Evite as seats are limited.
The hike lasts one and a half to two hours and begins with a ranger-led introduction to nocturnal animals and adaptations of nighttime critters, followed by an easy hike of one to one and a half miles.
Everyone is expected to use their night vision during the program, so please leave your flashlights at home.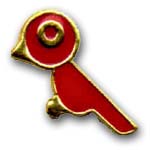 Anyone out there need to earn a Naturalist badge?
During this hike, learn about birds, flyways, food chains, and the importance of wetlands.
The Widelife Refuge Headquarters offer Webelos programs for up to 15 Webelos.
Click here to register.
Date/Time: Saturdays, March 22, April 6, & May 18, 10:00 a.m. – 12:30 p.m.
Location: 1 Marshlands Rd, Fremont, CA 94555
Parking: plenty of free parking
Bring: your binoculars (or borrow one from the center)