DATE: March 17, 2021
TIME: 5:30 p.m. - 7:30 p.m. NOTE EARLIER TIME
LOCATION: ZOOM Video Conference
UNIFORM: Class A
Broadcasting live from Bryce Canyon National Park's amphitheater section, Ranger Taryn will give us a lesson in geology amongst the cool sandstone spires called "hoodoos." If time permits, we'll design our own out of Starburst candies. Components of this program will fulfill Webelos "Earth Rocks."
Starburst candies were provided to all registered scouts in the February pack delivery. Contact the Cubmaster if you did not receive yours.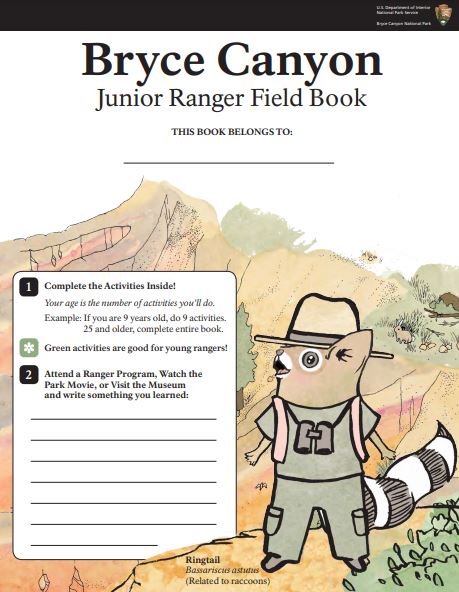 Those who wish to be Junior Rangers may do so by completing the amount of activities commensurate with their age (if you are 7 years old you do 7 activities; 9 years old, you do 9 activities). Those who completed their Junior Ranger activities may be sworn in at the conclusion of Ranger Taryn's presentation. Junior Ranger books shall be delivered shortly to each registered scout's home. We have a few extra for siblings, so please contact the Cubmaster if you wish for one.