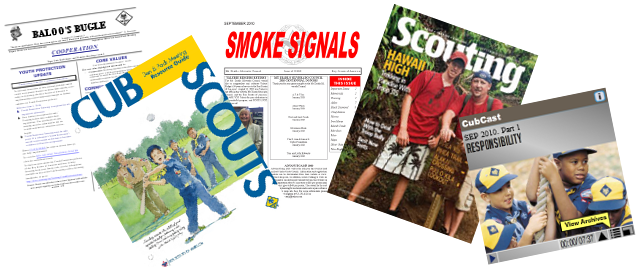 It is the beginning of another Scouting year and there is a slew of reading material to get you prepared for all the fun ahead!  Among everything, here's a couple that worth mentioning ...
Happy Reading (and Listening)!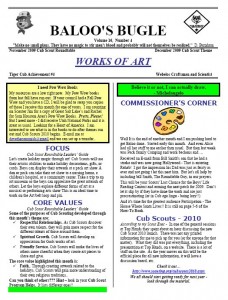 Baloo's Bugle is a monthly newsletter published by the US Scouting Project.  The November release (PDF) features next month's theme - Works of Art.  November's theme (Cub Scout Salute) is covered in the October issue (PDF).  Enjoy.