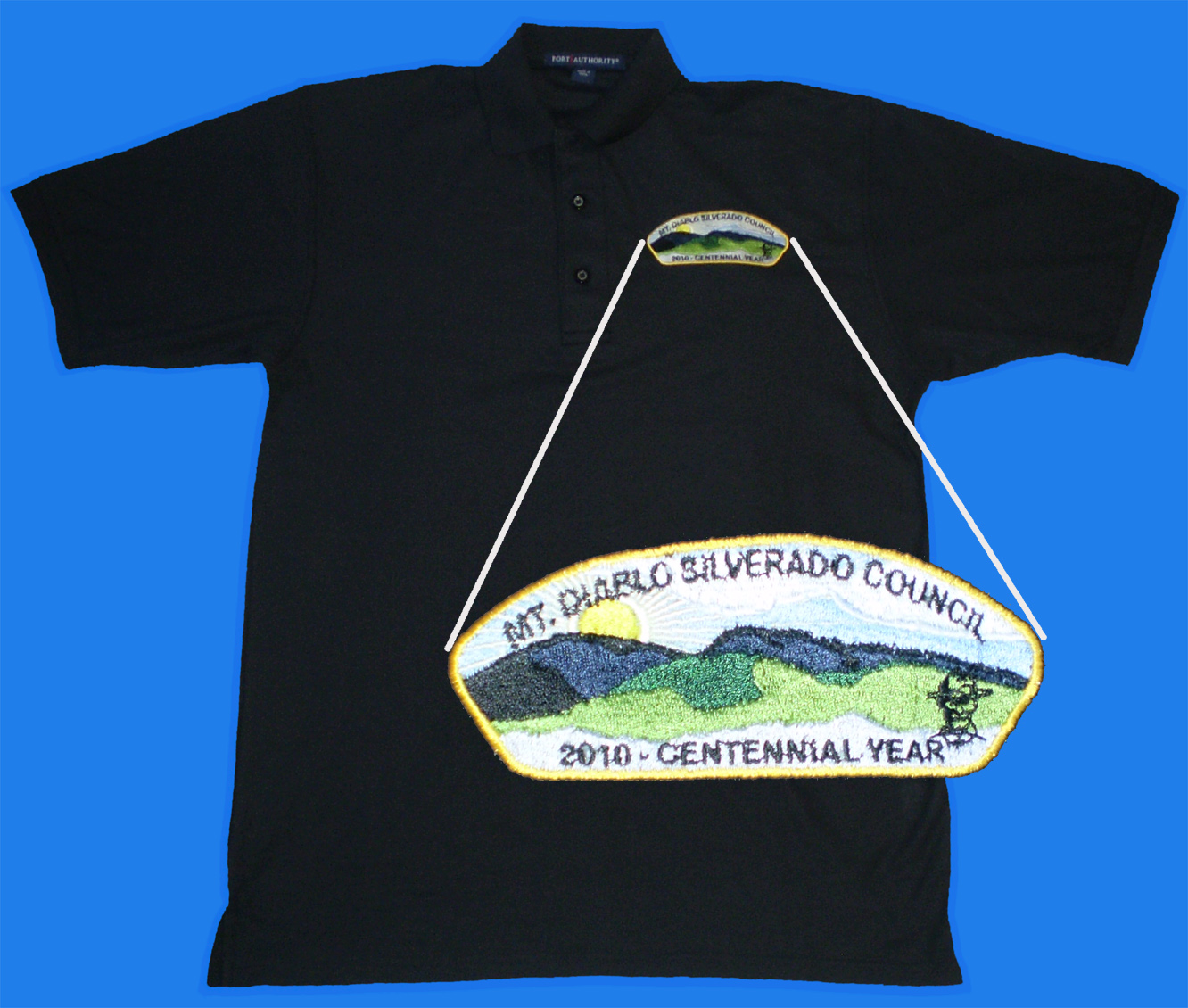 Scouters:
MDSC has created some unique embroidered polo shirts to celebrate 100 years of Scouting. They are now available for a $25 donation. (It would make an impressive statement about MDSC spirit if all adults who attend NorCal wear this shirt on Saturday.) Port Authority brand, Black with collar, Council design is embroidered onto the front. Really nice.
See a picture below and get more details at http://50miler.com - click MDSC Shirts.
Here is how to get these shirts.
1. Come to the Council Office on Wednesday or Thursday, April 14-15 and get them. Shirts will be available between the hours of 11:00 and 14:00 or by special arrangement. Checks and cash only.
2. Send an order via snail mail to Gilwell Group, 1048 Alicante Drive, Danville CA 94526. (Or you can call 925-855-0678). We will get you the shirts at NorCal or make arrangements for you to pick them up at the Council Office. Write the name of your District on the check.
3. Leave a comment on http://50miler.com and click MDSC Shirts or send me an email (miked@50miler.com). Include your name, phone number, quantity, and District. We will contact you to work out details. (Since this is my home District, Meridian leaders can schedule a shirt pick up at my house).
You can collect the shirts at NorCal Jamboree or make arrangements to get them – but we cannot take your money in the Alameda Fairgrounds.
S, M, L, XL, 2XL available. Order for your entire unit.
Make checks payable to (MDSC) Mt. Diablo Silverado Council. Do not miss this opportunity to get Centennial shirts for all your active adults. You will be sorry if you do. And they won't be happy either!
Good Scouting
Mike Dubrall
Meridian District Camping Chair