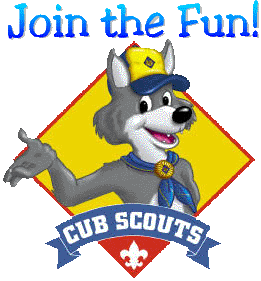 Pack 1776 has officially started our registration and we invite you to sign up!
Though we meet at the Coyote Creek Elementary School MPR, scouts do not need to be a student of the school to join. We welcome all boys from kindergarten to fourth grade. Boys entering fifth grade must have completed Webelos I. We do not accept fifth graders new to scouting, but other packs may.
How to Register with Pack 1776
Complete online Pack 1776 Registration Form
Complete the Medical Form Parts A & B
Make a copy of the front & back of your scout's medical insurance card.
Provide a scout registration fee of $125 per scout (check made out to Pack 1776).
Provide a separate $200 parent volunteer fee per family, (check postdated to 4/1/2018, also made out to Pack 1776).
Online BSA Youth Application Form for new scouts only.
Bring everything to the Pack meeting on August 25 at 7:00 PM in the MPR or deposit them in the Pack 1776 mailbox inside the Coyote Creek School Office (on the table by the front door).
Helpful Registration Information
Complete the online Pack Registration Form: https://pack1776.com/join/registration
We use emails for all of our Pack communication and signups. Please provide an email address that you check regularly.
Please provide us your cell phone number so we can reach each other during outings. You can enter your other phone numbers on Scoutbook.com.
All of our scouts and uniformed leaders will receive a "dri-fit" shirt. They run smaller than a traditional cotton t-shirt; we recommend ordering one size larger.
Let us know your interests and talents. It does not commit you to a role, just help us understand the parent skills and resources available within our pack.
Go to https://pack1776.com/volunteering/roles/for volunteer job descriptions.
Medical Form Part A & B and Copy of Insurance
BSA requires parents to complete a new waiver and medical form every year in order for scouts to participate in activities.
Page 1, Part A requires 2 parent signaturesin the State of California.
Page 1, Part A asks for people who can take your scout to and from events. If you list names here, no one outside the list can take your child. We suggest writing "anyone from Pack 1776"
If your scout has a"life threatening allergy" please write it on the top of page 1 with a red sharpie.
Please provide a front and back copy of your child's medical insurance card.
For immunization history, we only need the date of the last injection.
Submit a check payment of $125
Check should be made out to Pack 1776 and can be turned in at the pack meetings or the pack mailbox inside the Coyote Creek office. (on a table by the front door)
The fee covers 1) registration with the Boy Scouts of America, 2) subscription to Boy's Life magazine, 3) Class B shirt, and 4) general Pack meeting expenses. It does not include the costs for outings, camping or Class A uniform.
If you're willing to be a trained uniformed leader, we will discount your registration fee by $50;one discount per paid scout. You must complete your BSA Adult Application Form, online Youth Protection training, have all the patches properly sewn onto your uniform, and wear your uniform whenever the scouts wear theirs.
You have 30 days or until September 30 for a full refund. After this deadline, we thank you for your tax deductible donation to support scouting.
 A $200 volunteer deposit check, postdated to 4/1/2018
Please submit a separate postdated check made out to Pack 1776, even if you are a uniformed leader. It simplifies our job when everyone follows the same rule. We will hold on to this check until the end of the scouting year.
If you have fulfilled your eight minimum service hours and log it onto our website at https://pack1776.com/volunteering/we will return your $200 deposit at your child's graduation.
We understand that some families have a hard time completing the minimum service hour. We will accept your $200 volunteer donation in exchange. It will be used to help train our Pack Leaders and support our scouting program.
BSA Youth Application Form for new scouts only.
This form is required for all scouts new to Pack 1776, including boys transferring from another Pack.
You can ignore the request to pay $18 online to BSA National; the Pack will pay for it using part of your $125 registration fee.
Acceptance into the Pack
If you signed up during open registration (up to mid September), we automatically accept all boys from kindergarten to fourth grade. We only accept fifth grade boys that have completed Webelos I already.
After the open registration period, we only accept new scouts with the Den Leader's approval.
Unless there's room in the current Den, new Den assignment and number is announced after the September Pack meeting.
Den Leaders are chosen among the Den parents. Den Leaders do not need any prior scouting or leadership experience; our Pack and District will provide training and support.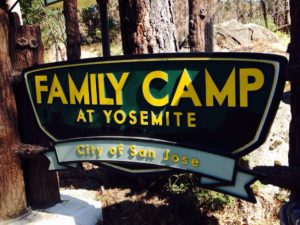 What: All Inclusive Summer Camping in the Sierras
Where: San Jose Family Camp, 11401 Cherry Lake Road, Groveland, CA
When: ARRIVE Friday 8/4/2017, DEPART Sunday 8/6/2017
Coordinator: Kimberly Nelson
About San Jose Family Camp:
Family Camp at Yosemite provides an all-inclusive camping experience where guests of all ages can fish, hike, swim, participate in organized programs, or just sit back, relax and take it easy. The camp provides three meals a day to campers, along with supervised recreational activities. Guests sleep in wood-framed tents scattered among the camp. Each tent cabin can sleep up to six people and has a deck, small table, bench, electricity, and cots with mattresses. We have only reserved 15 tents. Because space is very limited, we're going by first pay, first serve. We will return any unreserved tents on June 2, so please act quickly.
To sign up: 
Click here and find an available tent (or share one) and fill out the information for your party; maximum of 6 people per tent. Deposit the payment at the Coyote Creek School Office pack mailbox or at the Pack Meetings.
Cost for 3 days and 2 nights:
Adults (16 and up): $70
Youth (4 to 15): $60
Children 3 and under are free
Add $30 per tent for fees, taxes and electricity
Things to do: 
Log rolling, swim or canoe in the Tuolumne River
Relax and unwind or meet new friends
Play in the enclosed children's area
Participate in arts, crafts, sports and games
Archery
Eat - All 3 meals and snacks included (e.g., s'mores nightly)
Nightly entertainment including dance, shows and campfire activities
Sleep in a wood-framed tent with electricity
Explore the outdoors with a naturalist guide
Hike on marked trails
Catch fish; staff will clean and cook them for you
What to bring: What To Bring to Family Camp
More Details and Information: General Camp Rules and Information
Video of the Camp: video.