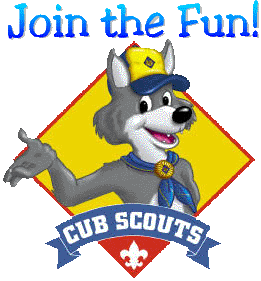 Pack 1776 has officially started our registration for next year! We welcome all boys entering kindergarten to fourth grade. Please invite your friends to our Open House and Pack Graduation this Wednesday at the MPR at 7:00 PM! Boys entering fifth grade must have completed Webelos I. We do not accept fifth graders new to scouting, but other packs may. Your son does NOT need to attend Coyote Creek Elementary School to join our pack.
How to Register with Pack 1776
Complete the online Pack Registration Form
Complete Medical Form Part A & B and include a copy of your insurance
Include a $100 registration check made out to Pack 1776
Include another $200 volunteer deposit check postdated to April 1, 2018.
For New Scouts Only: Complete the BSA Youth Registration Form
Bring everything to the Pack meeting or deposit it in the Pack 1776 mailbox inside the Coyote Creek School Office
Helpful Registration Tips
Complete the online Pack Registration Form located at https://pack1776.com/join/registration
We use emails for all of our Pack communication and signups. Please provide an email address that you check regularly.
Please provide us your cell phone number so we can reach each other during outings. You can enter your other phone numbers on Scoutbook.com.
All of our scouts and uniformed leaders will receive a "dri-fit" shirt. They run smaller than a traditional cotton t-shirt; we recommend ordering one size larger.
Let us know your interests and talents. It does not commit you to a role, just help us understand the parent skills and resources available within our pack.
Go to https://pack1776.com/volunteering/roles/ for volunteer job descriptions.
Medical Form Part A & B and Copy of Insurance
BSA requires parents to complete a new waiver and medical form every year in order for scouts to participate in activities.
Page 1, Part A requires 2 parent signatures in the State of California.
Page 1, Part A asks for people who can take your scout to and from events. If you list names here, no one outside the list can take your child. We suggest writing "anyone from Pack 1776"
If your scout has a "life threatening allergy" please write it on the top of page 1 with a red sharpie.
Please provide a front and back copy of your child's medical insurance card.
For immunization history, we only need the date of the last injection.
Submit a check payment of $100 (price goes up to $125 at the end of the school year)
Check should be made out to Pack 1776 and can be turned in at the pack meetings or the pack mailbox inside the Coyote Creek office.
If you're willing to be a trained uniformed leader, we will discount your registration fee by $50; one discount per paid scout. You must complete your BSA Adult Application Form, online Youth Protection training, have all the patches properly sewn onto your uniform, and wear your uniform whenever the scouts wear theirs.
You have 30 days or until September 30 for a full refund. After this deadline, we thank you for your tax deductible donation to support scouting.
A $200 volunteer deposit check, postdated to 4/1/2018
Please submit a separate postdated check made out to Pack 1776, even if you are a uniformed leader. It simplifies our job when everyone follows the same rule. We will hold on to this check until the end of the scouting year.
If you have fulfilled your eight minimum service hours and log it onto our website at https://pack1776.com/volunteering/ we will return your $200 deposit at your child's graduation.
For New Scouts Only
Please complete the BSA Youth Form.

We prefer that you type in all caps, print the form, and sign it, rather than hand-writing the form.
For Lion and Tiger parents, we need your date of birth in order to register you as an "adult partner."
Yours in Scouting,
Grace Dagen
Pack 1776 Committee Chair