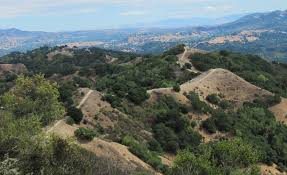 Dec Hike at Briones Regional Park
Meeting point: SF Bay Girl Scout Council, 4210 Springhill Rd, Lafayette, CA 94549
Date: 12/16/17 at 10:00 AM to 12:00 PM.
Contact Sid at 408-431-8037.
Please note that the park has an official entrance at Bear Creek staging area, and we WILL NOT meet there. This area is closer to San Ramon, and we have access to trails. Park on Springhill Road. Since there is limited parking, we highly encourage carpooling.
See the attached map with the meeting point and the trail route highlighted.
Hike information:
Hike up to the Lafayette Ridge Trail, 1.2 miles with an elevation and gain of 679 feet. Return via Lafayette Ridge Trail and Springhill Trail. Total hike will be about 3 miles. We should be done in 2 hours.
Pack light snacks and water. Dress in class B uniform and for the weather.
All attending scouts will earn a hike patch which will be handed out at the hike. No more waiting to receive your patch. YEAH!!
Sign up here.