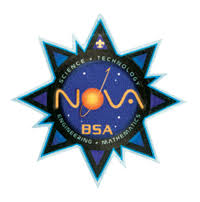 Date: Wednesday, December 5th, 2018
Time: 7:00 p.m. - 8:30 p.m.
Location: Coyote Creek Elementary School MPR
1-2-3 Go! Nova Award
Cryptology
MISSION: POSSIBLE! Calling all Secret Agents. Come learn about secret codes, how ciphers are made, and how they relate to mathematics. Scouts will design a cipher and decode important messages. Elements of this activity will fulfill requirements for the NOVA award for Wolf, Bear, and Webelos scouts. Lion and Tiger scouts are not eligible for the NOVA award but will participate in the activities.
Passing Out of Pinewood Derby Kits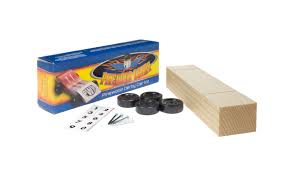 Following the meeting Pinewood Derby Kits will be passed out.
Kits are free to each scout.
Adults and siblings are welcome to join in on the fun in their own special heats. Pinewood Derby Kits for family members are $5 each.
Pinewood Derby Weekend is January 19th (Impound) and January 20th (Race Day). Check the website for additional details and complete Pinewood Derby Rules.
VOLUNTEERS NEEDED: Pinewood Derby SignUps
Date: Sunday, December 2, 2018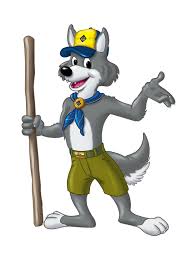 Time: 2:00 p.m. to 4:00 pm
Location: Windemere Ridge Trail
Distance: 2.1 miles
Meeting Point: Dougherty Station Parking Lot, 17017 Bollinger Canyon Road, San Ramon, CA 94582
Attire: Class B
RSVP: Evite
Directions: The Windemere Ridge Trail begins at the intersection of Bollinger Canyon Rd and E. Branch Parkway. There is ample parking in Dougherty Station Library. Walk across intersection to access trail.
Trail: The Windemere Ridge Trail is a 2.1 up and back course that begins across the street from the Windemere Ranch Middle School on East Branch Parkway near Bollinger Canyon Road. The trail is concrete and is a cattle grazing area. After an initial steep incline, the trail follows along the rolling hills of the Dougherty area with beautiful views of the valley. The Windemere Ridge Trail is great for walking, and running. The trail is great for young kids to acclimatize to hiking.
Trail info on San Ramon website: http://www.sanramon.ca.gov/our_city/departments_and_divisions/parks_community_services/trails_open_space/windemere_ridge_trail
Trail map:
https://www.google.com/maps/place/Crosby+Rd,+California+94582/@37.7550436,-121.9041731,16.31z/data=!4m5!3m4!1s0x808fee759e880a09:0x32510f37ecdb149!8m2!3d37.7577396!4d-121.9010868
What to Bring:
Plenty of water and snacks
Layers of clothing appropriate for the weather
Binoculars, camera (optional)
Note: Trail is less than 3 miles from Coyote Creek Elementary School.

Date/Time: 
Saturday, January 19, 2019: 10:00 a.m. to 1:00 p.m. (vehicle inspection & impound)
Sunday, January 20, 2019:   Noon to 3:00 p.m. Race Day!
Location: Coyote Creek MPR
Attire: Class A uniform
Bring: Reusable water bottle and readiness to cheer on your fellow scouts
VOLUNTEERS NEEDED: Pinewood Derby SignUps
Our Annual Pinewood Derby will be held on January 20th from noon to 3 PM in the MPR! There will be racing, design competitions, and pizza. Please be conservation minded and bring your own reusable bottle. Fresh filtered water will be available from the refillable station in the MPR. We will once again have an open class for adults and siblings. Additional kits may be purchased for $5. Contact Jessica Almeida (jeijeica@yahoo.com) to purchase more kits. Wear your Class A uniform!
The mandatory inspection and car impounding is on January 19th from 10:00 A.M. to 1:00 P.M. at the Pack Shed near the Coyote Creek Kindergarten area.
Even though Pinewood Derby car is a team project for scouts and their adults, we encourage scouts to do as much of the car building as possible. For those new to scouting or just need a refresher course, here are some helpful websites.
If you need help cutting the wood block, you could take it to Ace Hardware. The store staff may charge each car $5. You can also use their equipment to sand, align the wheels, and fine-tune various details. Each car must pass inspection on January 19th by the official inspection committee before it will be allowed to compete. Once a car passes inspection and is entered into the race, only the race committee members can touch it. If the car loses a wheel, or is otherwise damaged, the racer has 5 minutes to make repairs.
Rules will be emailed to you in a separate email and can be found Pack 1776 Pinewood Derby Official Rules.
On the day of the event, cars will race in multiple heats.  They will have the opportunity to race on each of the 4 tracks. Only their best time will be used. All participants will receive a patch for participating. Trophies will be awarded to the fastest three cars in each rank, and the overall fastest three cars in the Pack. We will also give ribbons to 1) Best Paint Job, 2) Most Unique, 3) Most Patriotic, 4) Most Interesting Design, 5) Most Original, 6) Most Creative
AGENDA:
Lion Heats (x4 for each Lion)
Tiger Heats (x4 for each Tiger)
Wolf Heats (x4 for each Wolf)
Bear Heats (x4 for each Bear)
Webelos I Heats (x4 for each Webelos I)
Webelos II Heats (x4 for each Webelos II)
Siblings Heats (x4 for each Sibling)
Best Overall Heats (x4 for each First place Den Winner)
According to the BSA's Cub Scout Leader How-To-Book, the GENERAL RULES are as follows:
All cars must pass the following inspection to qualify for the race:
Width shall not exceed 2-3/4 inches.
Length shall not exceed 7 inches.
Weight shall not exceed 5 ounces.
Axles, wheels, and body shall be from the materials provided in the kit. Additional wheels can be purchased separately.
Wheel bearings, washers, and bushings are prohibited.
No lubricating oil may be used. Axles may be lubricated with powdered graphite or silicone.
The car shall not ride on any kind of spring.
The car must be free-wheeling with no starting devices.
No loose materials of any kind are allowed in the car.
Here are the rules in more detail: Pack 1776 Pinewood Derby Official Rules