Date: Sunday, December 2, 2018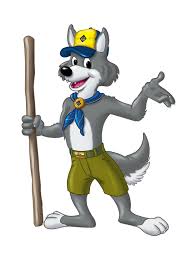 Time: 2:00 p.m. to 4:00 pm
Location: Windemere Ridge Trail
Distance: 2.1 miles
Meeting Point: Dougherty Station Parking Lot, 17017 Bollinger Canyon Road, San Ramon, CA 94582
Attire: Class B
RSVP: Evite
Directions: The Windemere Ridge Trail begins at the intersection of Bollinger Canyon Rd and E. Branch Parkway. There is ample parking in Dougherty Station Library. Walk across intersection to access trail.
Trail: The Windemere Ridge Trail is a 2.1 up and back course that begins across the street from the Windemere Ranch Middle School on East Branch Parkway near Bollinger Canyon Road. The trail is concrete and is a cattle grazing area. After an initial steep incline, the trail follows along the rolling hills of the Dougherty area with beautiful views of the valley. The Windemere Ridge Trail is great for walking, and running. The trail is great for young kids to acclimatize to hiking.
Trail info on San Ramon website: http://www.sanramon.ca.gov/our_city/departments_and_divisions/parks_community_services/trails_open_space/windemere_ridge_trail
Trail map:
https://www.google.com/maps/place/Crosby+Rd,+California+94582/@37.7550436,-121.9041731,16.31z/data=!4m5!3m4!1s0x808fee759e880a09:0x32510f37ecdb149!8m2!3d37.7577396!4d-121.9010868
What to Bring:
Plenty of water and snacks
Layers of clothing appropriate for the weather
Binoculars, camera (optional)
Note: Trail is less than 3 miles from Coyote Creek Elementary School.