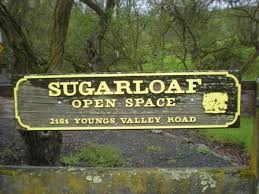 October Outdoor Pack Meeting and Campout
Date: Saturday, October 6 to Sunday, October 7
Time: TBD
Location: Sugarloaf Open Space 2161 Youngs Valley Road, Walnut Creek, CA 94596
This is our Pack Meeting for October and where we initiate our new Bobcats into the Pack.
You do not need to spend the night.  A pack hike and activities are also planned.  Please make sure to save the date so your scout can participate in this fun learning experience.
Check the website in the coming weeks for details, the evite sign up link and volunteer opportunities.