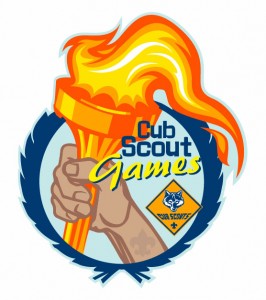 Date: Sunday, April 14, 2019
Time: 11:30 a.m. - 2:00 p.m.
Location: Coyote Creek Elementary School Blacktop
Uniform: Class B
Cost: Free to all families!
Let the games begin! Come join us for an afternoon of competing in Olympic style games - Cub Scout style and a BBQ lunch! RSVP here so we may get a head count on participants and food.
Bring
Filled Waterbottle
Mess Kit or similar reusable cup/plate
Sunscreen
Folding chair (no seating is available on the blacktop, so bring your own!)
Schedule
11:30 Opening Ceremony
11:35 Games begin
12:30 Games end
12:30-1:15 Lunch
1:15-1:30 Awards Ceremony
1:30-2 Cleanup
Sign up here so that we have a head count for lunch and participants!