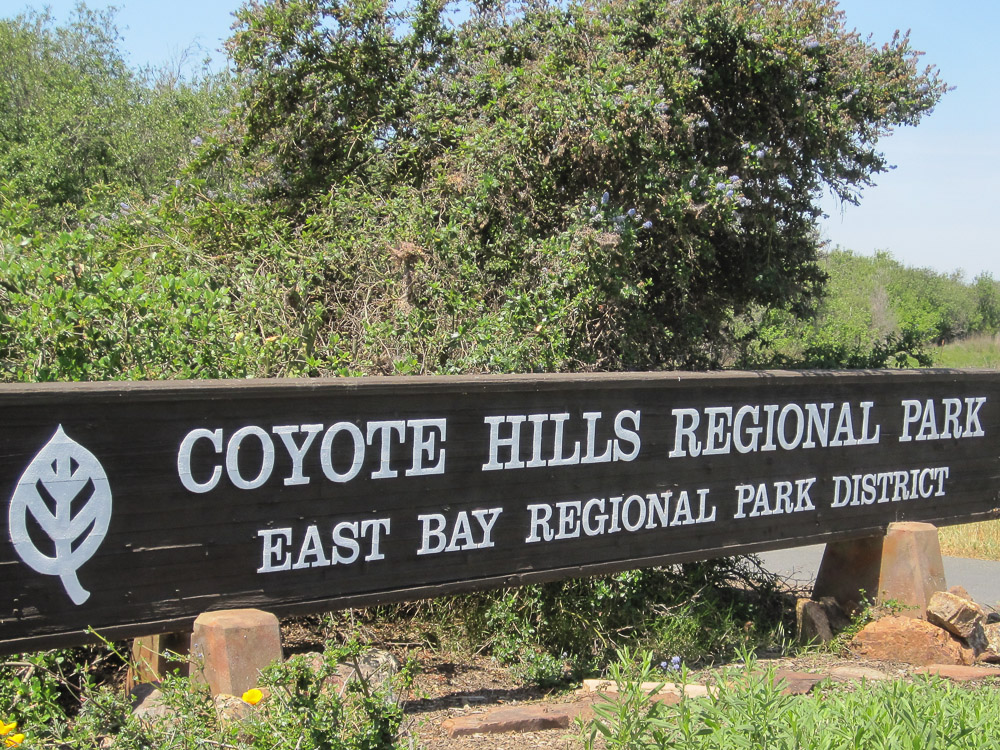 Come join us for Pack 1776 Spring Camping at Coyote Creek Regional Park. Comprised of 1,266 acres of marshland and rolling grassland covered hills, this park is located along the eastern shore of San Francisco Bay, northwest of the cities of Fremont and Newark.
A pack hike and fun activities are scheduled! You do not need to sleep over. Come join us for the day and campfire activities if you do not wish to spend the night.
Everyone should bring a foil wrapped dinner, a refillable water bottle, flashlight, folding chair, and sun protection. Wear sturdy shoes for hiking. Bring warm clothes as it may get cold after dark. For those staying overnight, you must also bring your own tent and sleeping bag. The pack will supply snacks such as s'mores and drinks on Saturday and breakfast on Sunday morning.
Group camping will be at the Dairy Glen Group Site. Named after the dairy farmers of the 1800s, includes three shade structures, additional picnic tables, a drinking fountain, fire pit, hand washing station, and vault toilets.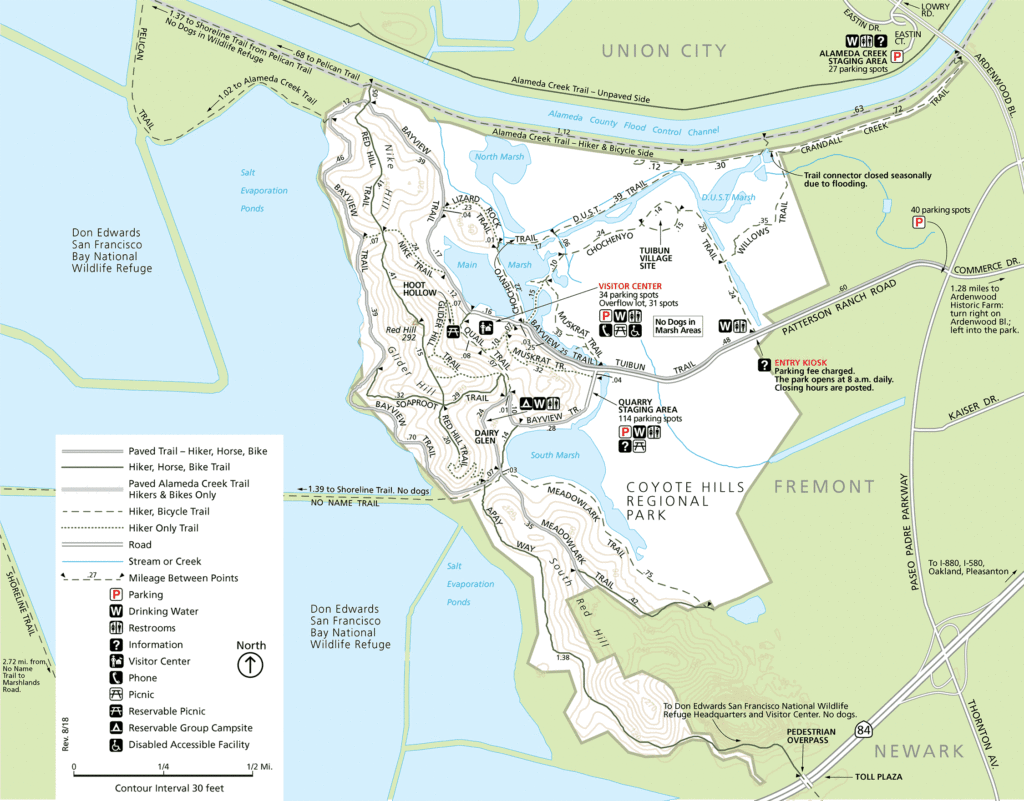 The camp site can sleep up to 50 people, so reserve your spot!
Consider arriving early to visit the Park's Visitor Center on your own.
Schedule
Saturday
2:30 to 3:00 - Leaders and Camping chair arrive at camp
3:00 to 4:00 – Scouts Arrive and set up camp
4:00 to 4:15 - Flag ceremony
4:15 to 4:30 - BBQ prep (Parent Volunteers)
4:30 to 5:30 - Hike
5:30 to 6:00 - Capture the Flag/Cook Foil Wrapped Dinners
6:00 to 7:00 - Dinner
7:00 to 7:30 - Fun Activities
7:30 to 8:30 - Camp fire, skits, games, snacks
8:30 to 9:00 - Get ready for bed
9:00 Lights out
Sunday
7:15 to 7:45 Start camp fires, prepare breakfast
7:45 to 8:30 Free breakfast provided by the Pack
8:30 to 10:30 Morning Activities
10:45 to 11:00 Closing Ceremonies
11:00 to 12:00 Break Camp and Leave
Optional Sunday Activities
Coyote Hills TrailTrekker Hike
Date/Time: Sunday, April 28, (as soon as camp is broken)
Location: Coyote Hills Regional Park
Distance: 4 miles round trip
Time: Allow 2-3 hours
Grade: A few short but quite steep grades
Attire: Class B uniform
Award: Trail Trekkers patch
Parking & Fees: Parking at the Visitor Center. .
Must read: Hike info
Meeting Point: Coyote Hills Visitor Center
Ohlone Village Site Open House (11:00 AM - 3:30 PM) Tour a reconstructed shade structure, pit house, and sweat house, built on a more-than 2,000 years old Ohlone village site. Walk through at your own pace or meet up with staff to learn about Ohlone cultures, past to present. Meet at Tuibun Ohlone Village Site. No registration required; Drop-in program only)