Saturday, March 28, 2020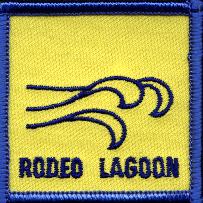 Date: Saturday, March 28, 2020
Time: 11:00 am
Location: Rodeo Lagoon, Sausalito
Meeting Point: Marin Headlands Visitor Center 
Attire: Class B
Awards: Trail Trekkers Cub Scout Patch/Progressive Hike Award. Scouts can also choose to become Junior Rangers.
Fees: None (bridge toll only)
RSVP:  Evite
Contact: Hiking Chair Deva Sundararajan
What to bring:
binoculars, camera
layers of clothing – please check weather forecast prior to hike
Lunch/Snacks/Water – Please note that there are NO food vendors in the Marin Headlands
Details
We will meet at the Marin Headlands Visitor Center at 11:00 a.m. Scouts who choose to becoming junior rangers can get Junior Ranger booklets from the Visitor Center. The hike will begin promptly.
The start of the Rodeo Lagoon Trail Loop is at the picnic area. First cross the footbridge, heading north towards Bunker Road. Go left towards the ocean, following the path around the lagoon. Return to Rodeo Lagoon Loop and continue to follow the path back to the picnic area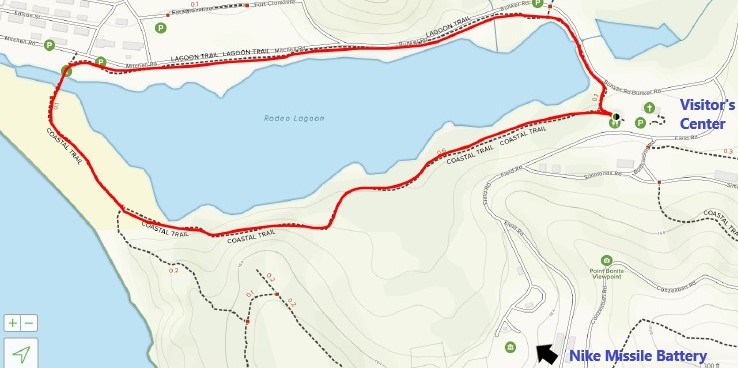 Following the hike, you can drive up to the Nike Missile Site site to learn about some of our country's history and then observe the site in operation. This is open Saturdays from 12:30 - 3:30 PM.
Families may also chose to visit the Marine Mammal Center on their own.
Don't forget to bring a lunch, snacks and plenty of water. There are no food vendors at this location. Wear appropriate clothes since the weather may change rapidly.