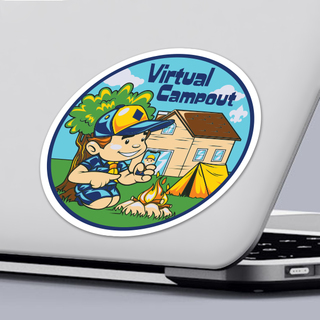 Date: May 23, 2020
Time: 7:00 p.m. - 8:00 p.m.
Platforms: Facebook Live and Zoom
Join our Scout Leaders and Families LIVE to kick off the Memorial Day Weekend with fun. There will be camp songs, camp stories and more! Whether you're camping out in your living room or back yard, grab your family and favorite camp snack, this is an event you don't want miss!
Participation in the Camp In will meet a requirement for the Pack 1776 Shelter in Place patch!
For information and updates click here.