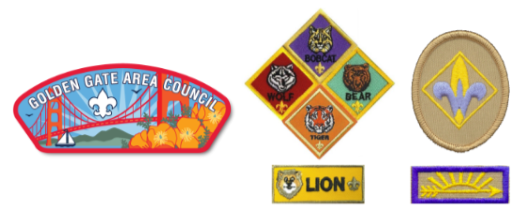 Get the outing back into scouting!  Council-organized camp events are now open for registration.  More information can be found at https://ggacbsa.org/cub-scout-camping/.  The following is a list of camp opportunities available.
Mom and Cub camp, May 13-15 or May 20-22.  Registration link
Moms and their Cub (Lion, Tiger, Wolf, Bear, and Webelos).  Located in the beautiful coastal redwoods of Camp Royaneh. The staff will guide you through a weekend of fun and adventure especially designed to reinforce that mother-child bond. A great escape for Cub Scouts and their moms (or another adult female partner like grandmothers, aunts).
Tiger Cub Safari, April 23-24 or April 30-May 1.  Registration link
All 1st Graders in Spring 2022.  Come to Wente Scout Reservation and catch up on all the Tiger Cub Camping!
Wolf & Bear, July 22-24.  Registration link
All 2nd & 3rd Graders in Fall 2022.  A weekend adventure that you don't want to miss!.
Webeloree, October 1-2.  Registration link
All Webelos and Arrow of Light Scouts. Come meet and learn new skills with other Webelos in our Council.
Webelos Adventure Camp, August 1-6.  Registration link
All Webelos and Arrow of Light Scout. THE summer experience for every Webelos. Come and get a taste of what the future in Scouting looks like.