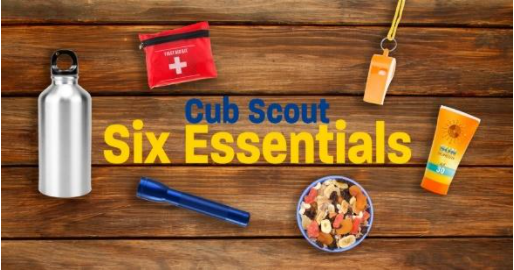 DATE: April 13, 2022
TIME: 6:30 p.m. - 7:30 p.m.
UNIFORM: Class A
Are you prepared for a campout? Do you know what the Cub Scout six essentials are? Come learn about these important items for the outdoors and make sure you're ready for our spring campout. A scout is always prepared!