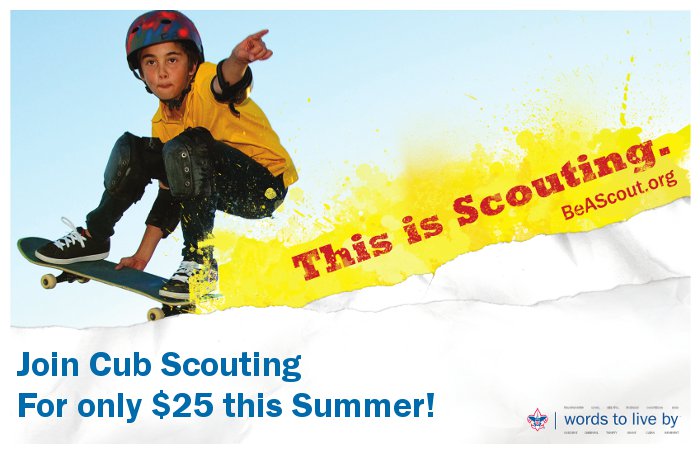 Cub Scouting is a year-round family program designed for boys in the first through fifth grades, or 7 to 10 years of age. Young boys grow up fast. Give your son a valuable gift by encouraging him to join Cub Scouting today. The time you invest in him today will make a difference in the person he becomes tomorrow.
For a limited time, you can join Pack 1776 for the summer months for just $25! You will receive a Class B uniform tee shirt and be eligible to participate in Pack activities including the USS Hornet Overnighter (6/11), 4th of July Parade in Danville (7/4), Yosemite camping (8/12-15), and Indy Grand Prix of Sonoma (8/28), etc. Come give it a try, get a head start for the coming year, and earn the National Summertime Award!
Find out more about Cub Scouting with Pack 1776 here, and feel free to email us any questions at membership@pack1776.com.