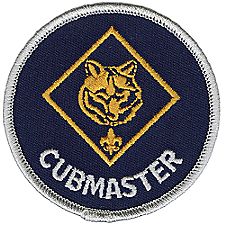 Pack 1776,
As was announced at our last Pack Meeting of the year, John Pluth was selected and has accepted the position of Cubmaster for next year! John has done an amazing job as Den Leader as well as Emcee for so many Pack events. We are lucky to have him and I know next year will be fantastic!
I would like to also take this opportunity to congratulate John on a tremendous job with the Pack Cotton Candy Booth at this year's Art and Wind Festival. Our Pack grossed over $1700 on Sunday and over $1800 on Monday. This almost doubled our revenues for the same event last year and these funds go a long way to supporting the activities we have for our Scouts all year long. I would also like to thank the following people for their sugary efforts with the Cotton Candy Booth:
Ammy P
Jack P (whose almost 20 combined hours came perilously close to child labor law violations)
Ethan M
Zoe M
Chung M
Ada I
Evan Y
Ian Y
Yuji Y
Kari Y
Hayden C
Joe C
Rennie W
Morgan J
Steve J
Dylan W
Gene W
Stella L
Alan L
Emmett L
Aidan L
Cubmaster Emeritus Macey
Alex E
Gurveer S
Harpreet K
Christie M
Vikram M
Scott S
Austin S
Harry B
Brandon B
Alexander B
Don B
Andre B
Lisa C
Brennan C
Michael C
Yan Z
David X
Susan K
Andrew K
Jeff K
Joshua K
And anyone else that I forgot to list.
Again, congratulations to our new Cubmaster John and thank you Pack 1776 for a remarkable year, it was a pleasure.
Yours in Scouting,
Cubmaster Emeritus Macey