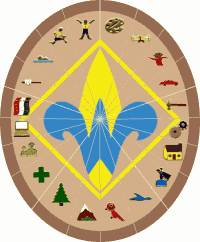 2011 Webeloree, October 1 – 2
Webelos from Pack 1776 had a great weekend at historic Camp Herms in the El Cerrito hills. Everything was well organized, well staffed, and packed full of fun.
The Webelos started Saturday morning by setting up their tents in the lower field. The scouts did the majority of the set up with very minimal help from the adults. They all did a fine job.
After the opening flag ceremony and rousing songs, our Pack started the morning at the Forester Unit. Mr. Harrison, from Boy Scout Troop #24, taught the scouts about tree growth rings, the five layers of a forest, 6 forest trees, 6 forest plants, how water/minerals/sun help, and about the harm/benefits of wildfires.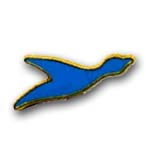 Our group then moved onto the Outdoorsman Unit. Boy Scouts from Troop # 24 used a skit format to thoroughly go over every point about the Leave No Trace Frontcountry Guidelines (plan ahead, stick to trails, manage your pet, leave what you find, respect other visitors, trash your trash). The Webelos also learned about the rules of outdoor fire safety and practiced how to fuse and whip the ends of a rope. Here they used the rope they fused to make a paracord bracelet with a side release buckle. We ended this unit by making our foil dinner with chicken, potatoes, and vegetables.
Then we gathered under the beautiful redwoods and had a picnic with our bagged lunch. The scouts played and the adults relaxed.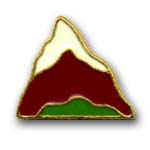 At the signal, we moved on to the Geologist Unit, led by Geologist Michael L. and Boy Scouts from Troop # 100. This was a well prepared, hands on unit. They touched real fossils, learned the four different ways mountains are formed, examined minerals in various uses and geologic materials used in home building, and talked with geologist Michael L. about the rocks found at Camp Herm and geology mapping of the area. (Very interesting stuff!) Before leaving this unit, the scouts received a special rock as a memento.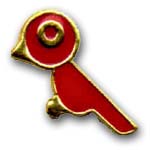 The final station they visited on Saturday was led by biologist, Mr. Dekloe, from Troop 864. Here the Webelos earned their Naturalist pin by learning about an ecosystem, an aquadic ecosystem & wetland, flyways near our area, dangers of litter, and poisonous plants & animals. We also went on a short hike and learned about non-native plants, how some plants use nitrogen in the soil, what poison oak looks like and why we should avoid it, stinging nettle, poisonous hemlock, poppy seed disbursement, and the difference in pine cones.
After our closing flag ceremony, we ate our delicious foil dinner of chicken, vegetables, and potatoes. The evening was capped off with two different shows. We first visited the amazing AstroWizard, Mr. Rodrigues, who educated the scouts on space and science related topics using pictures, props, bubbles, telescope, and exciting explosions. And finally, a well run campfire program led by Boy Scout Troop #127 entertained the entire camp audience with fun songs and funny skits.
Next year's Webeloree is planned at Camp Herms for October 6-7, 2012. So, mark your calendars and save the date.
The following scouts earned their Forester, Outdoorsman, Geologist, and Naturalist Pins:
Andrew K, Ben R, Dylan W, Ethan M, Hayden C, Jack P, Raymond F, Umesh N, Warren H