Pack 1776,
Meridian Day Camp Registration is now open. This is the cub scout summer day camp program the MDSC offers to the packs in the district.
Please see the attached link:
http://www.bsa-mdsc.org/events/cub-scout-events/cub-scout-day-camp/meridian-day-camp
Sunil Kulkarni, Den 4, will be the main coordinator of the event, so please let him know if you plan to attend this event as there is required paperwork (application, medical forms) that needs to be collected and submitted. We will need parent volunteer ratio of one parent for each 6 cubs that sign up for this event, so please be cognizant of this as we may not be able to participate without the appropriate volunteer ratio.
Yuji Yamada
Committee Chair
From Mt Diablo Silverado Council:

At the direction of the National Executive Board in February, the Boy Scouts of America began a dialogue within the Scouting family about its values and membership standards. A process has been developing in stages:
March 1-April 5 - Listening: The BSA's standing committees engage key stakeholders for input and develop a summary report. You should be receiving a Voice of the Scout Survey sometime between March 8 and March 15. As a part of that survey, all adults will be asked some questions about possible changes in the BSA membership standards, as well as their opinions about Scouting programs.
If not, you can still get the survey by clicking here to register your email. You will need your membership ID number to register (if you don't know it the council can help). If this link does not work paste the following URL into your browser: http://scouting.us.qualtrics.com/SE/?SID=SV_0lecWOay3bPbczP
April 5-17-Evaluating: The BSA's officers review the summary report and prepare a resolution for consideration by National Council voting members.
April 18-May 24- Educating: The report and resolution are shared with the voting members of the National Council.
May 22-24-Deciding: The BSA conducts on-site information sessions for registered participants at its National Annual Meeting, followed by a vote.
May 24-Ongoing- Implementing: Based on the resolution and vote, the BSA will determine and implement next steps for the organization.
There are many questions about this process, and to assist you, the Boy Scouts have launched a special website at www.bsamembershipstandards.org
The Mt. Diablo Silverado Council has nearly completed our Membership policy survey. We have had nearly 5,000 responses to the survey. A summary of the survey will be presented to our Board, this month. The survey will help our Nat'l Council Representatives formulate a position concerning the upcoming May National meeting vote on this issue.
If you are a registered leader or Scouting family, who did not have an opportunity to take the survey and would like to take it, please email survey@bsa-mdsc.org, with your name (or your son or daughters), unit number or registration number.
John Fenoglio
Scout Executive/CEO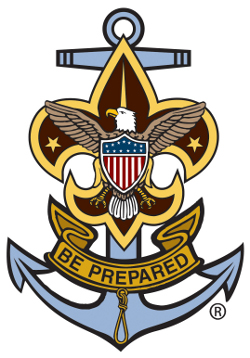 Date: Saturday, July 13, 2013
Times: 8am, 11am, or 2pm
Location: Port of Redwood City
Cost: $25 per person
"Sail on the Bay" aboard a Sea Scout Ship! A fun-filled introduction to our Sea Scouting program for Cub Scouts and their families, participants take a 1½ hour cruise around San Francisco Bay while learning about the Bay's tidal habitat, and basic ship safety and operations. Each participant will receive a commemorative patch. The Sea Scouts are part of the BSA's co-ed Venturing division which teaches young men and women maritime skills.
Find out more at the Pacific Skyline Council website.
Date: March 20, 2013
Time: 7-8pm
Location: MPR
Hi Everyone,
Our cake baking contest is just weeks away, so we wanted to pass along the ground rules to you so that you can be ready to bring in the most spectacular cake you can.
Every Cub Scout (including Siblings) is encouraged to enter a cake in the cake decorating contest! The Cub Scout and an adult should plan, bake and decorate their cake together. Pick one of the categories below and HAVE FUN! Remember this is a project for the kids! The adult should be there to assist, but let the kids have fun creating something wonderful.
RULES:
Cake check-in will take place from 7:00 – 7:15 pm.
Do not put any names or den numbers on the cakes. You will be issued a number for your cake when you check-in.
The entire cake must be completely edible.
No store bought cakes please. You may use boxed cake mixes, icing mixes or pre-made icing and decorations but you must mix and decorate your own cake.
Crackers, cookies, candy and other solid foods may be used for decorations.
All cakes will have an opportunity to win the People's Choice. A cake may be judged in only one category award and the cake's appropriate category will be selected by the judges.
Awards will be given for following CATEGORIES:
Tallest Cake
Funniest Cake
Most Original or Unique Cake
Most Patriotic
Most Creative
Most Appetizing
Best Sports Theme
Best Cub Scout Theme
Judge's Choice
People's Choice
Yuji Yamada
Commitee Chair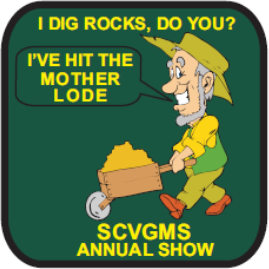 Date: April 20 & 21, 2013
Time: 10am - 5pm
Location: Santa Clara County Fairgrounds, 344 Tully Road, San Jose
Show admission: Free for children under 12 and scouts in uniform. Adult $5 advance purchase or $6 at the door.
Kids area admission: $3.00 per scout, free for adults.
Awards: All Cub Scouts will have the opportunity to earn their Geology Belt Loop and Geology Academic Pin. Webelos will have an additional opportunity to earn their Geologist Pin.
Boy scouts, cub scouts, and girl scouts are invited to visit the Santa Clara Valley Gem and Mineral Society show and Kids Area at the Fairgrounds on April 20 and 21. Learn about geology, get a beginning rock collection, a rock bag, and a show patch. Choose a day and time slot to visit and send in your sign up form and check by March 31st. See SCVGMS flyer and website for more detail.
This is not a Pack 1776 event but a community event open to Scout groups.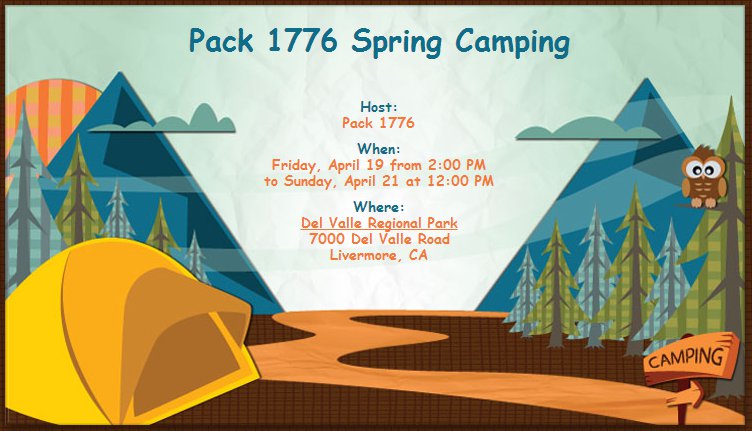 Pack 1776 Families,
Come join us for some spring camping at beautiful Del Valle Regional Park!!
Del Valle Regional Park, part of the East Bay Regional Park District, is located in a valley framed by oak-covered hills. The centerpiece of the park is a five-mile long lake, with all kinds of water-oriented recreation, surrounded by 4,316 acres of beautiful land for hiking, fishing, horseback riding, and nature study. Del Valle is also the eastern gateway to the Ohlone Wilderness Trail, 28 miles of scenic back country trail. The campground has ample bathrooms and showers and the average high temperature in April is 71° and the average low is 46°.
More info:
Park website: http://www.ebparks.org/parks/del_valle
Park map: http://www.ebparks.org/Assets/_Nav_Categories/Parks/Maps/Del+Valle+map.pdf
The cost is minimal and reduced from past trips - $10 per person for each night staying (i.e. 1 Adult, 1 scout staying two nights = $40) which covers the site, food, and all activities, belt loops and patches. If you decide to stay less than the two nights, please let us know which night you are staying.
We also encourage all families to bring their own reusable dining sets for meal times to reduce our trash and our Pack footprint.
Payment MUST be received BY April 1 to secure your spots! This is to allow for proper planning and selection of helpers. No excuses please. A standard policy of No Refunds applies. We are limited to 50 campers for this trip so get your payment in early to reserve your spot.
Please send (or drop off) checks payable to PACK 1776.
Please feel free to contact me with questions via email.
Scott Spears
Camping Chair
Date/Time: 6pm June 15th (Saturday) - 8am June 16th (Sunday)
Location: California Academy of Sciences
Cost: $79 per person (Subsidy to scout to be determined)
RSVP: Reply to evite by March 15th
Payment: Checks payable to Pack 1776 by March 29th
More info: California Academy of Sciences website
Required Form: Waiver of Liability for EACH adult and EACH child participant

Get ready for the wildest sleepover ever! The "Penguins+Pajamas" trip at the California Academy of Sciences in San Francisco is happening on Saturday, June 15th!
The cost is $79 per person. Cub scouts will be partially subsidized. Immediate family members and siblings are invited. Please indicate how many cub scouts as we need to know the count in order to determine our subsidy.
Please respond by March 15th. Once the subsidy is calculated, payment will be due by March 29th. Refunds are available only until 1 month (May 14th) prior to the event. After that, the costs are not refundable. An increase in participant count after March 29th is subject to availability and payment is due at the time of request.
Please make checks payable to "Pack 1776".
Sleepover includes:
An overnight stay in African Hall, Steinhart Aquarium, Islands of Evolution, or the Lower Swamp
Access to the Rainforests of the World exhibit
Science themed programming
Two Planetarium Showings
Late night Story Time
Late night snack and continental breakfast
Overnight parking in the Music Concourse parking garage
Next day general admission included
Complimentary Sharpshooter Photo Per Group ($20 value) additional photos at $5 each, Photo Pick-Up 6:30-9:30 PM in Front Lobby
Important Information
Admission to the Sleepover begins at 6:00 pm, and the event ends at 8:00 am the following day.
Sleeping areas — African Hall, Aquarium, Lower Swamp and Islands of Evolution exhibit — are available on a first come, first served basis. Areas may not be reserved.
Dinner and drinks are available for purchase. The Academy Café is open from 6-9pm.
Parking is included; bring your ticket with you to check-in for validation. There is no overnight street parking as per Golden Gate Park regulations.
The Academy Lab Junior Store is open from 6:30 - 9:30 pm in the evening and 7:00 - 8:00 am in the morning.
What to Bring [PDF]
Eligibility Requirements
Penguins+Pajamas is a program for children between the ages of 5 and 17, who must be accompanied by an adult chaperone who is 25 years of age, or older. There must be one adult chaperone for every group of up to 5 children, and adults cannot attend unless there is a child in their party.
The Academy requires a signed Waiver of Liability form for EACH adult and EACH child attending the Sleepover. For children, the Waiver must be signed by the child's parent or guardian. The Waiver of Liability must identify the adult who will be responsible for the child during the Sleepover. Only original Waivers will be accepted; no faxes or copies. No one will be admitted without a completed Waiver.
For more information, go to:
https://www.calacademy.org/events/sleepovers/index.php
Committee Chair
Yuji Yamada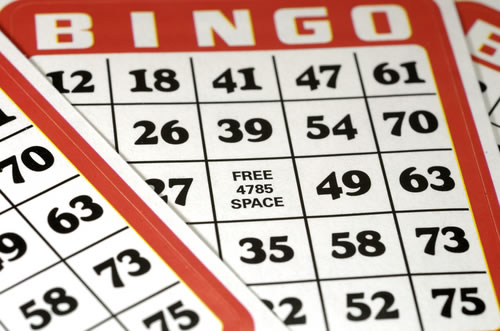 Date: 3/15/2013 (Friday)
Time: 5:30 PM to 8:00 PM
Location: MPR
Attire: Class A
RSVP: Reply to both evite AND Coyote Creek by 3/9
It's that time of year and the cubs of Pack 1776 are invited to help out by actually calling out the letters and numbers during the game.
Don't miss out on this great night for the entire family! Your Bingo Night ticket includes pizza, drinks, cookies, one bingo pad and one raffle ticket.
If your cub is volunteering, you must buy a ticket for them to participate in this fun event. Due to a maximum capacity of 280 in the MPR, this event will sell out quickly.
Please RSVP by Saturday March 9th so that we can get a headcount of who will be able to help at this event.
Thank You.
Bingo night tickets are on sale at https://www.srvusdcommunity.org/coyotecreek/
Pack 1776