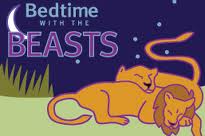 Date/Time: 7pm March 8th (Saturday) - 10am March 9th (Sunday)
Location: Oakland Zoo
Cost: $35 per scout, $65 each per adult or sibling
RSVP: Reply to evite by January 18th
Payment: Checks payable to Pack 1776 by January 25th
Required Forms: Liability Release for EACH adult and EACH child participant, and
BSA Activity Consent Form for each scout
Patches: Wildlife Conservation Belt Loop
Must read: Behavior Expectations
What to Bring: Packing List
Where to Meet: Zimmer Auditorium
More Questions ?: FAQs
Get ready for a night full of adventure and fun! The "Bedtime with the Beasts" trip to the Oakland Zoo is happening on Saturday, March 8th!
The cost is $65 per person. Cub scouts will be partially subsidized. Immediate family members and siblings (must be 6 years or older) are invited. Please indicate how many cub scouts so we can determine our subsidy.
Please respond by January 18th. Once the subsidy is calculated, payment will be due by January 25th. Payments are non refundable. An increase in participant count after January 29th is subject to availability and payment is due at the time of request.
Sleepover includes:
An overnight stay in the auditorium
Nighttime Zoo tour (Saturday 8:30pm-9:00pm)
Morning Rainforest tour (Sunday 8:15am-9:00am)
Evening snack and continental breakfast (Sunday 7am-8am) at the Island Cafe
Overnight parking
Next day general admission
Important Information
Drivers should all park at the lower entrance lots (do not go up the hill !)
The program begins promptly at 7 pm. Departure at 10 am the following day.
It's very important for everyone to arrive a few minutes early - gates will be locked after group arrival.
Zoo gates are locked until 7 am - no early departures allowed except for medical or family emergency.
For the safety of the animals, the following are

prohibited

: straws, balloons, pets, balls, frisbees, styrofaom, personal electronic devices, (radios, personal stereos, video games)
The Auditorium floor is concrete - so sleeping pads or air mattresses are encouraged.
Dinner is

not

included.  Be sure to eat before arriving (concession stands in the zoo will be closed during our stay)
You can bring in your own food. The Island Cafe opens on Sunday for the public from 10am to 4pm.
Even though we'll be sleeping indoors, we'll be spending plenty of time outdoors, rain or cold, so wear weather appropriate clothing and close-toed shoes.
Parking is included; bring your ticket with you to check-in for validation.
The Zoo requires a signed Liability Release form for EACH adult and EACH child attending the Sleepover.
Click here for more information.