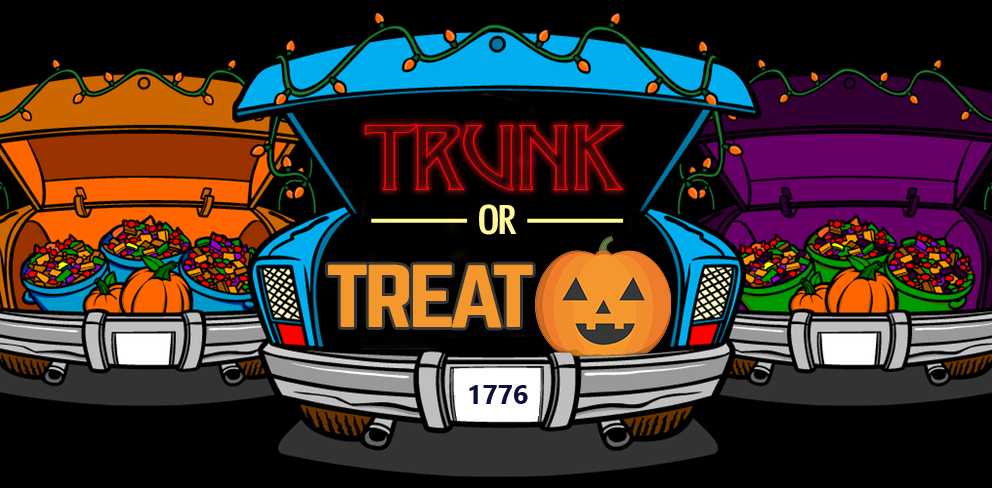 Date and Time: Saturday, October 31, 2020 from 1 pm to 3 pm (Setup begins at 12:30.)
Location: Outdoors @ Coyote Creek Elementary School Parking Lot and Blacktop. 8700 North Gale Ridge Road, San Ramon, CA
Cost: Free admission! The entire scouting family is welcome!
Attire: Costumes!! Facecoverings - in addition to any - costume type masks must be worn.
Signup: SignUp Genius Link to be circulated closer to the event.
Beware of ghosts and goblins! Come for an afternoon of games, fun, and mayhem! Participate in our Cub Scout Carnival and trick or treat in this socially distanced event. Parents will decorate their trunks with their coolest / scariest decorations. A prize will be awarded to the best decorated/themed trunk.
Participants will be placed into small groups, which in turn, will cycle through various outdoor carnival games and the trick or treating sections. Facecoverings - in addition to any costume type masks - must be worn. The small groups and cycling them through various activities will allow us to regulate attendance at any one location. Socially distanced games we are thinking of are:
Pin the Stem on the Pumpkin - each participant places their own paper stem on our pumpkin poster. Who will be the closest?
Pumpkin Walk - musical chairs type activity where kids march on pumpkins, with one short the amount of people playing. Children are eliminated for not standing on a pumpkin when the music stops.
Monster Freeze Dance - kids boogie until the music stops when they have to freeze.  Children are eliminated for not freezing and the last monster standing is the winner.
The Grave Keeper: Zombies are usually pretty active on Halloween night, the grave keeper better be on their toes! Everyone falls to the ground. The grave keeper keeps an eye on the dead to see if any of them move. If the grave keeper sees someone move they are out of the game. If the grave keeper has his back turned then the dead can move and try to stand all the way up without getting caught!
Lollipop Tree – pull a lollipop out to see if the end is colored. If it is, you receive a price.  Either way, you keep the lollipop!