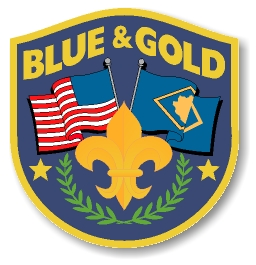 DATE: February 25, 2022
TIME: 6:00 p.m. – 8:30 p.m.
LOCATION: Coyote Creek Elementary MPR
UNIFORM: Class A
ENTERTAINMENT: Starts at 7:30 p.m. Tracy the Animal Show Guy!
Come help celebrate the Bridging of our AOL Scouts, including our very first female scouts to cross over into Scouts BSA! The Ceremony starts at 6pm sharp and will go until 7:30 p.m. BUT WAIT! Following the Ceremony will be awesome entertainment by Tracy the Animal Show Guy!
Agenda
5:00pm AOL Scouts and parents arrive with shadow boxes
5:50pm Doors open for Lions-Wolves Scouts and parents, Bear-Webelos Scouts
6:00pm Opening flag ceremony by AOL Scouts
6:05pm Greetings by Cubmaster
- Recognition of Den Leaders and Committee
- Recognition of AOL Den Chiefs and Cubmaster
6:20pm Award of NOVA Webelos 27 patch + video
6:30pm AOL ceremony
6:50pm Bridging ceremony
7:15pm Closing flag ceremony by Webelos I
7:20pm Troops group picture
7:30pm Entertainment: Fur, Scales and Tails animal show!
8:30pm Evening ends; clean-up [ Volunteer ]
Important for in-person attendance
Eat dinner at home beforehand. No dinner will be served at this event due to COVID-19. Scouts will receive a cupcake and favor to take home at the end of the evening.
AOL Scouts eat at home beforehand. If necessary, they may eat their dinner from home in the courtyard up till 5:15pm at latest.
Only one parent accompanies Lion, Tiger, Wolf Scouts, unless both parents are on leadership or volunteer duty at the pack meeting.
Leave siblings at home, unless necessary. Of course, do not leave young kids alone at home.
Drop off Bear, Webelos Scouts by 5:55pm, unless you are on leadership or volunteer duty at the pack meeting, and come back at 8:45pm 8:15pm to pick them up promptly when the event ends at 8:30pm.
For all in-person pack or den events and activities, please adhere to the pack's COVID statement. If you or your Scout are sick, are experiencing COVID-like or flu symptoms, or may have been exposed to COVID-19, please stay home and stay safe.