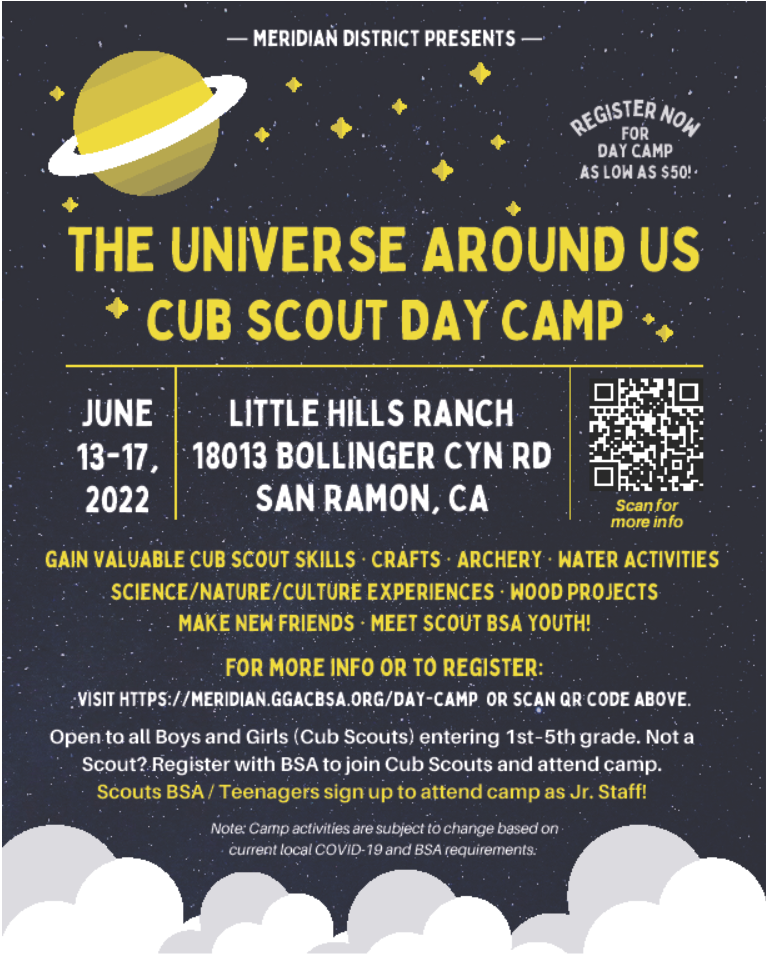 DATE: Monday through Friday, June 13 – 17, 2022
LOCATION: Little Hills Ranch, 18013 Bollinger Canyon Rd, San Ramon
REGISTER: link
DAY CAMP INFORMATION: link
Register for this year's Meridian Cub Scout Day Camp and be prepared to explore the "The Universe Around Us." Camp is open to all boys and girls (Cub Scouts) entering the 1st – 5th Grade in Fall 2022.
This is an in-person day camp where you'll discover and learn things across the universe. Don't miss out on an amazing fun filled week where Cub Scouts are expected to be able to play and participate in:
Valuable Cub Scout Skills/Crafts
Archery*
STEM Experiences
Wood projects
Water activities
Field Games
*subject to East Bay Regional Parks permission.