Meridian Matters is a monthly newsletter published by the Meridian District of Mount Diablo Silverado Council. The November issue is now available.
Click on the above link to learn about various district news and upcoming events !
Date: Thursday, October 23rd, 2014
Time: 7:30pm - 9:00pm
Location: LDS Church, 5025 Crow Canyon Rd, San Ramon
Webelos II parents (no scouts please) should plan to attend the Meridian Roundtable meeting on October 23rd. Learn more about the Webelos to Boy Scout transition and meet representatives from Troops in your area.
While joining a particular Troop is generally a Scout's decision, this event will give parents an opportunity to meet briefly with many Troops and narrow down the search on behalf of the Scout. Each Troop has its own personality and areas of extra focus such as: Leadership, Reverence, Outdoor activities, Service to others, etc. and this event will allow parents to find Troops that meet the Scouts interests, family values, and favorable meeting location (i.e., close to home, at my son's future Middle School, or at our Church).
Most families narrow their search to 3 or 4 Troops before they start attending Troop recruiting events.
Questions ? Contact Dan Chevez (925) 837-0936 danchevez@sbcglobal.net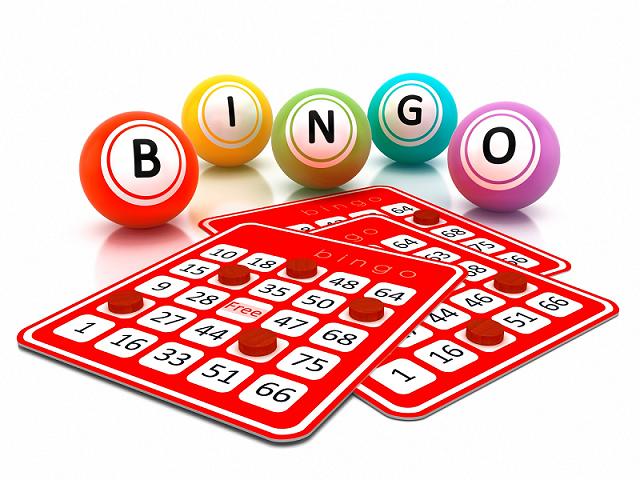 Date: Friday, October 24th, 2014
Time: 5:30pm - 8:00pm (First game starts at 6:30 p.m.)
Location: Coyote Creek Elementary MPR
Cost: $5 (includes bingo, pizza, drinks, cookies and raffle ticket)
Attire: Class A uniform

Once again, Pack 1776 scouts, along with Coyote Creek girl scouts, are invited to help call out the letters and numbers during the game.
If your cub is volunteering, you must purchase a ticket and he must be in his Class A uniform.
Tickets will sell out fast due to a maximum capacity in the MPR.
Kids must be accompanied by a parent/guardian.
Please RSVP by Saturday October 18th so we can get a headcount.
Hope to see you there !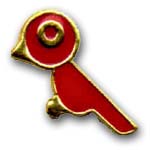 Date/Time: Saturday, November 22 10:00 a.m. – noon
Location: John Muir Interpretive Center 19 Walnut Blvd., Brentwood, CA
Cost: Free
Pre-registration is required and limited to 20 participants. Back by popular demand! Bring your Webelos out for an adventure. Naturalist Briana Moore is a BSA trained Scout Leader who will lead your Scouts on a nature hike to complete seven of the 12 Webelos Naturalist Badge requirements: visit a nature center; watch for birds; learn about bird flyways; identify poisonous plants and reptiles; watch at least six wild animals; identify birds and plants that live in our area; learn about the importance of aquatic ecosystems and wetlands.
Call Oliver Symonds at 925-688-8010 to register your den.
Date/Time: Sunday, October 26
Location: Briones Regional Park, West entrance off Bear Creek Road (map)
Deadline: Friday, October 10 at 8 p.m.
Cost: $7 per participant (shadowing adults do not need to pay).
Checks made to Pack 1776 due to Teresa or William Noble by Saturday, October 11 at 8 p.m.
Attire: Class B T-shirt, strong trail shoes, long pants (Briones has stickers!)
Bring: A compass, a watch, a pen or pencil. Lunch and water. Sunscreen or rain gear.
Award: BAOC Orienteering patch, a progressive course patch, and more.
Details: Scout-O 2014
Signup: Evite - Please include course and partner(s)
The Bay Area Orienteering Club is pleased to announce the 22nd Annual Bay Area Scout Orienteering Championship, a cross country map and compass adventure designed to test the map reading ability, compass skills and woodsman savvy of any scout regardless of experience.
Cub Scouts of all ages are welcome.  No prior experience needed. Instruction will be offered prior to the event so that all Scouts, regardless of prior experience, will be able to take part in the actual competition.  There will be courses of four distinct levels of difficulty, so that no Scout should encounter a challenge beyond his capabilities.
There will not be extra compasses to borrow at the event. Please get a basic orienteering compass and avoid these: iPhone, wristwatch, engineering, surveying, Happy Meal, tritium.

Directions: Take route 24 West from 680 or East from 80. Exit at Orinda heading North on Camino Pablo. After about 2 miles, turn right on Bear Creek Road. After about 3.5 miles, the park entrance will be on your right (don't be fooled by the parking area on the left – that's not it), and is well sign-posted. Parking fee of $5. Please carpool if possible.

Meridian Matters is a monthly newsletter published by the Meridian District of Mount Diablo Silverado Council. The October issue is now available.
Learn about Scouting for Food, Webelos to Boy Scout Transition, the annual L.E.A.D. event, and other district news !