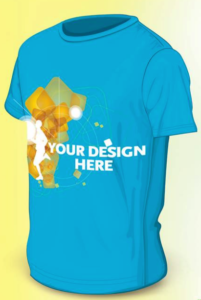 Want to help decide the Class B shirt design for next year?  Click here and ask your scout to pick his favorite
design (SP#)
shirt color, and
ink color
Submit the above combination to Grace. The Pack Committee will review all submissions and decide in August - your scout's design may be chosen! Submissions due by July 30.
Great News ! Your scout will be getting a new type of dri-fit (wicking) shirt which is more comfortable and breathable. It even has antimicrobial treatment ! These shirts, however, have a more limited set of color selections. Note that if you went in design mode and click the select garment color button, the many colors in that menu are not all available for the wicking shirt. Only the colors below are. So submit only from the colors listed below as your shirt color (be mindful of ink color & shirt color interaction).

Black | Cardinal | Carolina Blue | Charcoal | Gold | Irish Green | Navy | Orange | Purple | Red | Royal | Safety Green

Meridian Matters is a monthly newsletter published by the Meridian District of Mount Diablo Silverado Council. The Summer issue is now available.
Learn about Webeloree dates in the Fall, opportunities to Support the District, the Lions program, and other district news !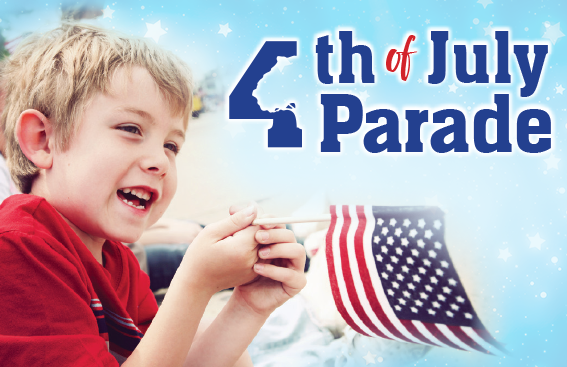 Date: July 4th, 2016
Time: Meet at 8:00 A.M. for rehearsal, parade starts at 9:00 A.M.
Location: Downtown Danville. Drop off your scout at the Love Lane drop off area
Attire: Class A uniform
RSVP: Evite
This 4th of July, participate in the Danville 4th of July Parade with San Ramon Cub Scouts Packs: 1776, 996, 997, and 203! Together, we will walk through downtown Danville, wave, sing, and give away goodies to hundreds of cheering folks.
To be in the parade, scouts and adults must be in Class A uniform (closed toe shoes, no flip flops). Bring water and wear sunscreen. Our Pack will provide participating scout a bag of goodies to give away to the audience.
On the day of the event, please check in with Grace Dagen and stay with your scout until the parade starts at 9:00 A.M. Leaders in uniform will lead your scout in the parade and meet you at the end of the parade route at Sycamore Valley Boulevard (near Piatti's restaurant), where you can pick up your child. Assume one hour from start for our scouts to reach the finish point. DO NOT leave with your child until you have signed out with Grace!
If you have a Lion or Tiger scout, Grace can give you a Class B shirt so you can be in the parade with him. Please contact her in advance. We have a limited number of yellow Class B shirts left; first RSVP, first serve.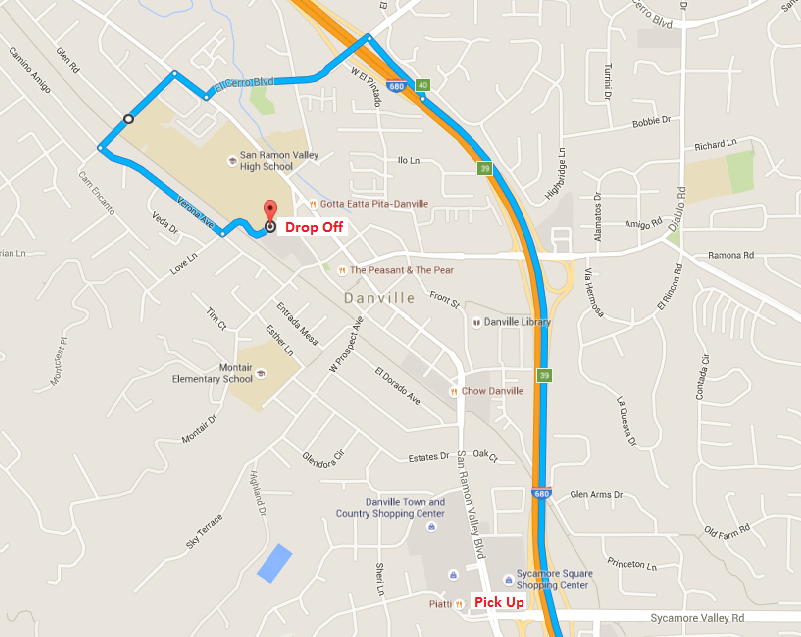 Note that many roads, including parts of Danville Blvd, Railroad Ave., Love Lane, La Gonda Way, Hartz Ave., and Sycamore Valley Road will be closed from 6:00 a.m. to 2:00 p.m. Here's the best way to get to our meeting area.
Take Interstate 680 N
Exit at El Cerro Blvd
Head west on El Cerro Blvd
Right on Danville Blvd/Hartz Ave
Left on Del Amigo Road
Left on Verona Ave
Left on Love Lane
There's a shuttle bus available at the Sycamore Valley Park and Ride that drops off at the parade staging area. There's also parking at several municipal lots including:
Front Street Municipal Parking Lot
Railroad Avenue Municipal Parking Lot
Clock Tower Parking Lot
Park and Ride Lot on Sycamore Valley Road
Danville Library/Community Center parking Lot
Disabled resident parking is available at Diablo Road at Front Street.
Questions? Contact Grace Dagen at gracedagen@yahoo.com