Date: Sunday, October 28, 2018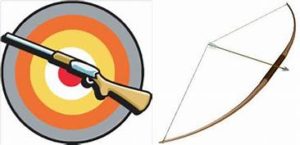 Time: Choose from:
- AM Session 9:00 AM - 12:00 PM (Check in at 8:15 AM)
- PM Session 1:30 PM - 4:30 PM (Check in at 1:00 PM)
Location: Camp Herms, 1100 James Pl, El Cerritos (map)
Cost: $30 per scout.  Snack included.  LUNCH NOT INCLUDED.
Attire: Class A uniform
Bring: Completed authorization form, warm clothes, water bottle and lunch.
Attention All Cub Scouts!
Archery and BB Gun Cub Marksmanship Day
For Tigers, Wolves, Bears, and Webelos
Sunday, October 28
Camp Herms
1100 James PI, El Cerrito, CA 94530
Morning (9:00-noon) and afternoon (1:00-4:00 PM) sessions give your Cub Scout a chance to
earn their rank-based shooting sports patch and a BB gun or archery pin.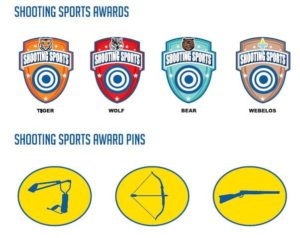 Cost will be $30 per session for awards, program supplies, and a snack
For further information see the Council's flyer here.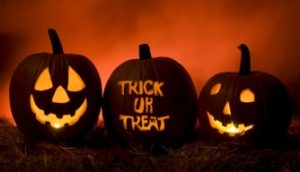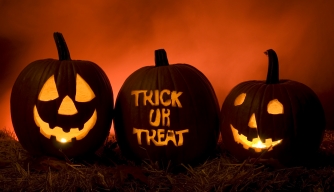 Date and Time: Friday, October 26, 2018 from 6 pm to 8 pm
Location: Coyote Creek Elementary School, MPR, 8700 North Gale Ridge Road, San Ramon, CA
Cost: Free admission. Nominal fee for concessions.
Attire: Costumes!!
Signup: Just show up and have fun! No sign up is needed. The entire scouting family is welcome!
Beware of ghosts and goblins! Come for an evening of games, fun, and mayhem!  Participate in our Cub Scout Carnival! Jump in the large jumpy house and play carnival games to win prizes. Come dressed up in your Halloween best and get your picture taken at the photo booth. You may even win one of our  costume medals at the parade; you do not need to be a scout to win. A small slice of pizza will be available for $1.00 in the food booth.  Please bring your refillable water bottle.
See you there!
WE COULD USE YOUR HELP!  Sign up to volunteer at:  Halloween Party Committee
Date: 10/26/2018 (Fri.)
Time: 6:00 pm - 8:30 pm PDT
Location: Coyote Creek School MPR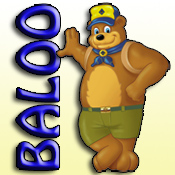 Date: Saturday, October 27th, 2018 - Sunday, October 28th, 2018
Time: 8:30 am to 11:00 am
Location: Camp Herms, 1100 James Place, El Cerrito, CA 94530
The BALOO Training Course is presented by the council that introduces Cub Scout leaders and parents to the skills needed to plan and conduct pack outdoor activities, particularly overnight events and camping. In order for our Pack to attend an overnight event, there must be BALOO trained adults in attendance. Right now we have 3 BALOO certified leaders and 1 BALOO certified parent, and need more BALOO trained adults to fill this important role.
If you enjoy going on overnight camping trips, please register. The training starts at 8:30am on Saturday and finishes at 11am on Sunday.
The BALOO training sessions include hands-on demonstration of the why and how of Cub Scout camping — planning, equipment, fire safety, stoves, and lanterns, first aid and sanitation, nature hikes and games, meal preparation, overnight campsite setup and selection, and an evening campfire program.
Cost:  $45.00 for Registration by April 7 ($55.00 after October 13th). The pack will reimburse you the $45 cost if you register before October 13th and your participation goes toward your volunteer hours.
Register here.
For more information.
Date: Thursday, October 11, 2018
Time: 7:30 pm to 9:00 pm
Location: Meridian District Roundtable, The Church of Jesus Christ of Latter-day Saints    5025 Crow Canyon Road, San Ramon, CA  94582
The District's annual "Webelos to Scout" transition program is for parents of Webelos, Den Leaders and parents of boys interested in joining Boy Scouts. (Adults only.  No Webelos Scouts or children please).  The transition process will be explained, questions answered, and you will then have a chance to meet all of the troops in the District and learn more about their programs.