Date: Friday, February 17th
Time: 6:00 pm - 8:45 pm
Location: Coyote Creek MPR
Cost: None
RSVP: Evite
Dear Pack 1776 Scouts and Families,
Come Celebrate the 107th birthday of Scouting at the Blue and Gold Banquet where we will have a ceremony for Webelos IIs who will receive their Arrow of Light Awards and bridge to their journey into Boy Scouts. A catered dinner and fun entertainment by For Goodness Snakes are provided at no cost to Pack 1776 members and their immediate family.
Please RSVP by February 10th with the number of people attending and any vegetarian preference.
Schedule:
6:00 pm Welcome! Door Opens
6:15 pm Opening Ceremony by Den 4 & Den 8
6:20 pm Greeting & Commence Dinner
6:35 pm Recognition
6:40 pm Arrow of Light and Bridging Ceremonies
7:35 pm Closing Ceremony by Den 9
7:40 pm Entertainment by For Goodness Snakes
8:45 pm Clean Up
See you at the party!
Pack 1776 Blue and Gold Committee
The 2017 Dremel Pinewood Derby Days Program, brought to you through Lowe's, aims to provide you, the Pinewood Derby® enthusiast, with a source for all of the materials and know-how you need to create a winning car you can be proud of – regardless of your skill level. Select Lowe's stores will host Pinewood Derby® car clinics where experts share their tips and tricks for making the fastest cars on race day. Everyone who attends an event will be given a:
How-to demonstration
Step-by-step instructions for building your car at home
Pinewood Derby® Days patch
On January 14th from 11am - 1pm. Free to attend - give your store a call to verify one is taking place.
Date/Time: Sunday, January 22nd, 2017 Noon to 3pm
Location: Coyote Creek MPR
Attire: Class A
Bring: Reusable water bottle and Readiness to cheer on your fellow scouts
Our Annual Pinewood Derby will be held on January 22 from noon to 3 PM in the MPR! There will be racing, design competitions, and pizzas. Please be conservation minded and bring your own reusable bottle - fresh filtered water available from the nice refillable station in the MPR. We will once again have an open class for adults and siblings. Additional kits may be purchased for $5. Contact Surat Perez to purchase more kits. Wear your Class A uniform!
The mandatory inspection and car impounding is on January 21 from 10:00 AM to 1:00 PM at at the Pack Shed near the Coyote Creek Kindergarden area.
Even though Pinewood Derby car is a team project for scouts and their adults, we encourage scouts to do as much of the car building as possible. For those new to scouting or just need a refresher course, here are some helpful websites:
If you need help cutting the wood block, you could take it to Ace Hardware. The store staff may charge each car $5. You can also use their equipment to sand, align the wheels, and fine-tune various details.
Each car must pass inspection on January 21 by the official inspection committee before it will be allowed to compete. Once a car passes inspection and is entered into the race, only the race committee members can touch it. If the car loses a wheel, or is otherwise damaged, the racer has 5 minutes to make repairs.
On the day of the event, cars will race in multiple heats. Only their best time will be used. All participants will receive a medal and patch for participating. Trophies will be awarded to the fastest three cars in each rank, and the overall fastest three cars in the Pack. We will also give trophies to 1) Best Paint Job, 2) Most Unique, and 3) Most Patriotic.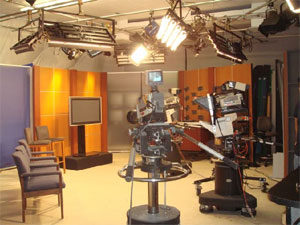 We have another exciting outing planned for you! 
We have arranged 2 tours for 15 each (total -- this includes adults and kids) to tour our local TV Station with local celebrity & coach George

Baljevich

(aka D

r

.B tv30 sports). Please sign up (first come, first serve).  If there's a lot of interest, we will give scouts priority and ask some adults to wait outside.  
Cost:   Free.
When:  

Monday Jan 23

 (this is a minimum school day -- teacher work day) 
Time:

4:00 pm

 open to younger scouts
Time:

5:00 pm

- open to older scouts
Where: 
Tri

-Valley Community Television, TV30
4663

Bernal

Ave. Suite B


Pleasanton

, CA 

94566


Phone: 925-462-3030
TV30 is George "Dr. B" 

Baljevich

.  He's a veteran sports reporter and host for 

Tri

-Valley Sports Final and Let's Talk Sports.  Dr. B was also a former basketball coach and teacher. 
The tour will take about 45 min, video and photos are allowed. They usually do scout tours for those who need some requirements (earn a patch?)  He will also use visual/with sports memorabilia, uniforms etc displays with a talk.
SIGN UP SO YOU CAN GO! 
Date: Saturday, January 28th, 2017
Time: 8:00am – 5:00pm
Location: Diablo Valley College, 321 Golf Club Rd., Pleasant Hill (map) (campus map)
Cost: $45 per participant (The Pack will reimburse after you attend and if you stay with us to the end of the school year)

Registration for the BIGGEST Training event of 2017 — Leader Education and Discovery (L.E.A.D) is now open. Bask in the warmth of friendliness and camaraderie of like-minded Scout leaders. Catch-up with old friends and meet new friends.
This event is OPEN to all adults. You DO NOT have to be a uniform leader. Everyone is welcome to attend! Invest in the future – YOUR future success as a Scout leader, and the continuing interest and engagement of your Scouts depends on trained adults.
New classes for 2017 include Cyber Chip for Cubs, Lion Guide 411, Fly Fishing Made Easy, Unit Finances and Unit Websites, etc.
Every Scout deserves a trained leader so who you gonna call?
Click here for class catalogs and more info.
Class sizes are limited so register early !