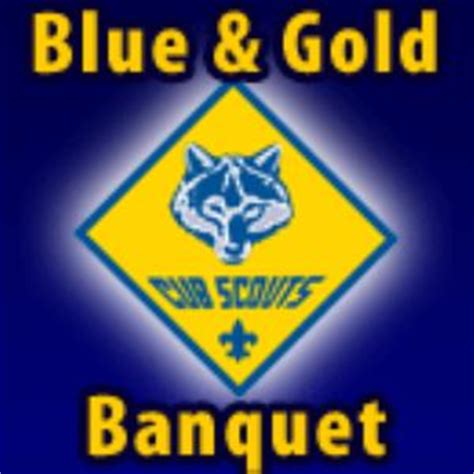 Come celebrate the 113th birthday of scouting in the USA at the pack's annual Blue & Gold banquet where we will have a ceremony for AOLs who will receive their Arrow of Light awards and bridge over to Scouts BSA for their onward scouting journey. The pack will host a catered dinner and fun entertainment -- Germar the Magician -- for Pack 1776 scouts and immediate family.
[ RSVP ] by February 1 with the number of people attending and indicate number of vegetarian and non-veg meals for your party in the poll.
When: Friday, February 24, 2023, at 6-9pm
Where: Tassajara Hills Elementary School MPR
Wear: Class A uniform
Bring: Refillable water bottle per person
Please volunteer to help with set up and clean up.
Schedule:
6:00pm Doors open & Dinner served
6:30pm Ceremonies commence AOL & Bridging
8:00pm Germar the Magician
9:00pm Clean up
See you at the party!
Pack 1776 Blue & Gold Committee
For all in-person pack or den events and activities, please follow the SRVUSD COVID guidelines. If you are sick or are experiencing symptoms, please stay home and stay safe.
Date/Time: Sunday, January 29, 2023, at 10am
Location: Lafayette Reservoir Recreation Area — 3849 Mt. Diablo Blvd. in Lafayette, CA
Meeting Point: Gather at the trail head, at the east end of the main parking lot
Daily park entry fee: $6; discounts for seniors and disabled persons
Distance / elevation / duration: 2.6-mile loop / 442 ft / 2 hours
Difficulty: Relatively easy, with elevation
Recommended for: All, with parental supervision for younger ones
Hike Info: Hike info / Trail map
Park map: map
Awards: Pack hike patch
Contact: Hiking Chair Zhen (925-997-4889)
Attire: Class B t-shirt and comfortable pants, layers, hiking boots/shoes
Bring: Sunscreen, cap, plenty of water and snacks, camera
Hiking Chair: Zhen Zhou
[ RSVP ]
The hike
This hike begins on the rim trail, leads to the big oak trail, then finishes on the paved lakeside trail. When finishing up on the lakeside trail hikers will begin to share the path with cyclists.
The trail: Lafayette Reservoir Rim, Big Oak, and Lakeside Nature Trail Loop
We'll hike this 2.6-mile loop trail near Lafayette, California. Generally considered an easy route, it takes an average of 1 h 12 min to complete. This trail is great for hiking and running, and it's unlikely you'll encounter many other people while exploring.
Dogs are welcome and must be on a leash.
The trail may be muddy and slippery after the rains.