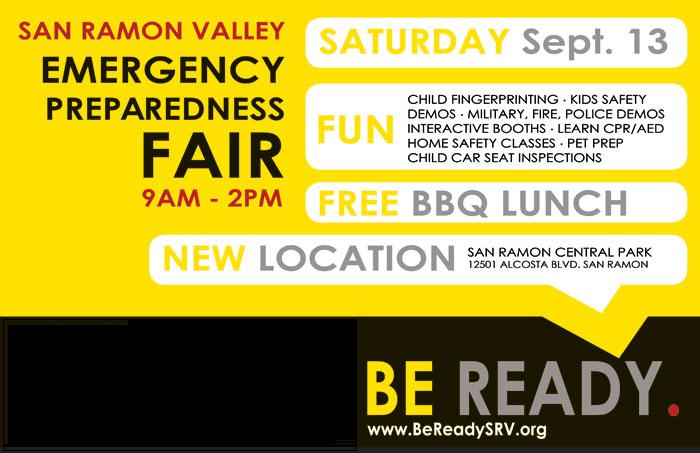 Scouts who participate in 3 summer Pack activities will receive the National Summertime Award.  The following activities are eligible:
Dens with an average attendance of at least half their members participating three summer pack events will also be eligible for a colorful den participation ribbon.
Please let me know if your scout qualify for the summertime award by Sept 8th.
Thanks,
Surat Perez
Awards Chair
Visit gostanford.com/promo-code and enter code "SCOUTS"
for a special offer on tickets to this Stanford Vs. Army event
on Saturday, September 13th at 2 pm at Stanford Stadium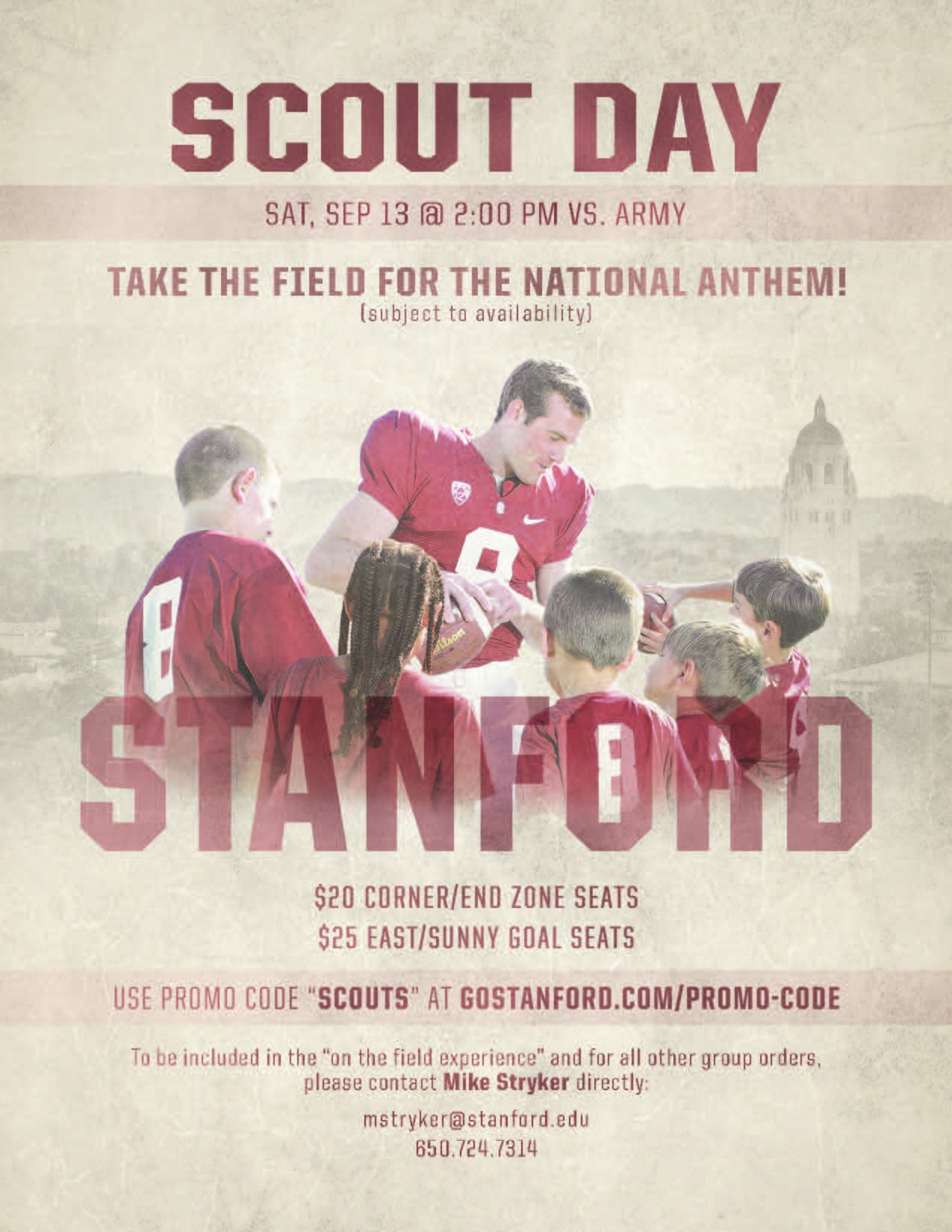 Scout Days are not Pack 1776 events but rather community events open to Scout groups.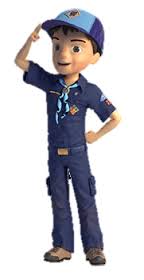 Date: Sunday, September 7th, 2014
Time: 1pm - 4pm
Location: Camp Herms, 1100 James Place, El Cerrito
Come and see the fun of being a Cub Scout at the Herms District Scout-O-Rama.
Some activities planned for this Sunday afternoon include:
Pinewood Derby
Archery & BB Gun Shooting
Air Rockets
Rope Bridge
Treasure Hunting with a map and compass
Games and more
See more info on the Council's website.

In August, our Pack hiked up Flag Hill in the Sunol Regional Wilderness. A group of hardy hikers braved a steep up hill climb to reach the top of the mountain. We were rewarded with spectacular views and most importantly, a much needed snack break. The hike down was easy with a walk past a couple historic buildings. Thank you to all that attended.
Our next hike will be in September. Please join us for a hike up Wildcat Peak in the Tilden Regional Park.
Sincerely,
Hiking Chair Teresa
Date: August 28th, 2014
Location: LDS Church 5025 Crow Canyon Rd, San Ramon
Popcorn sales help our Pack raise important funds so please join the popcorn committee ! If you are interested, join Esther at the District popcorn kickoff on Thursday, August 28th where important information will be presented and material will be distributed. Stay for the district Roundtable and Ice Cream Social afterwards.
Popcorn Kick-Off(6:45pm): The Popcorn Kick-Off is at 6:45 prior to the Ice Cream.
Ice Cream Social & Dutch Oven Cobbler (7:30pm): Meet other adult leaders, district members, and much much more. Enjoy FREE ICE CREAM & DUTCH OVEN COBBLER on us. Get there before it is all gone!!
Opening: Will include information on Popcorn, Advance Camp, Upcoming Events, and Unit Program Packets will be available for pick-up too.
Roundtable Breakout Topics: Recruiting, upcoming training and the pack night theme, "Under The Big Top" Recruitment Chair Dan Chevez will be speaking on recruiting. He will have lawn signs, flyers, and other recruiting tools for packs to take back to their units. It's going to be a FUN TIME Under The Big Top!
EVERYONE IS INVITED...Unit Leaders, Assistant Leaders, Committee Members, & Interested Parents
Dear Pack,
Basic Adult Leader Outdoor Orientation (BALOO) is a one-day training event, presented by the council, that introduces Cub Scout leaders and parents to the skills needed to plan and conduct pack outdoor activities, particularly overnight events and camping.
See below for the 2 upcoming training dates and registration forms:
9/13: BALOO (Concord)
10/11: BALOO (Cordelia)
Click on the links above to see the flyers.  To sign up, fill out the flyer and send it in along with payment to our council office. The registration fees are reimbursable by the Pack upon completion of the training. See more info on the Council's website.

Attention Webelos den leaders and parents,
Online registration for the September 20-21 or October 4-5 Webeloree is now open! Registration deadlines for the September and October events are 9/8 and 9/22 respectively but both of these popular overnight camping events for 4th & 5th graders and their parent can fill up in less than a week, so don't procrastinate!
Go online at http://www.bsa-mdsc.org/events/cub-scout-events/webeloree to register. (Click on the green arrow on the bottom right to view the October event). Enjoy beautiful Camp Herms and earn four activity pins (Scientist, Showman, Readyman, Outdoorsman). More info on the info sheet, flyer and MDSC website.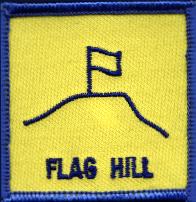 Date: Sunday, August 17, 2014
Time: 9:30am
Location: Flag Hill, Sunol Regional Wilderness, Sunol
Meeting Point: Parking lot immediately to the left after the entrance kiosk
Attire: Class A or B
Awards: Trail Trekkers Cub Scout Patch/Progressive Hike Award
Parking Fee: $5
RSVP: Evite
Contact: Hiking Chair Teresa
Details
A moderately strenuous hike will take you to the top of Flag Hill, which is composed of layers of fossil-rich sandstone formed some 13 million years ago. You'll enjoy great views and good opportunities to watch birds and other wildlife. Ambitious hikers may take an optional detour to Indian Joe Cave Rocks.
Please bring plenty of water and snacks.
Getting there:
Go south on I-680 and exit at Calaveras Road/Highway 84 just south of the town of Pleasanton. Turn left onto Calaveras Road and proceed to Geary Road, which leads directly into the park.