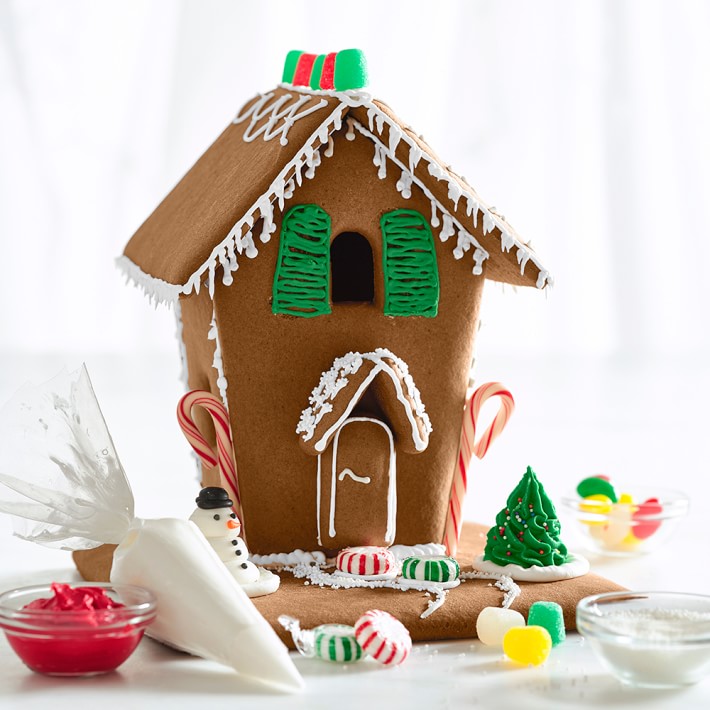 Date: Wednesday, Nov 18th, 2015
Time: 7:00pm - 8:00pm
Location: Coyote Creek Elementary MPR
Attire: Class A uniform

This November Pack Meeting, our scouts will be divided into groups of different ages to decorate gingerbread houses.
The rules are simple: 1) work together, 2) don't eat your supplies, 3) have fun while being creative, and 4) leave no trace behind when you're done.
Come and have fun!
Write a one-page report titled "The Best Book I Read This Year" and enter it in the Boys' Life 2015 "Say Yes to Reading!" contest.
The book can be fiction or nonfiction. But the report has to be in your own words — 500 words tops. Enter in one of these three age categories:
8 years old and younger
9 and 10 years old
11 years old and older
First-place winners in each age category will receive a $100 gift card from Amazon.com. Second-place winners will receive a $75 gift card; third-place winners, a $50 gift card.
Everyone who enters will get a free patch like the one on this page. (And, yes, the patch is a temporary insignia, so it can be worn on the Boy Scout uniform shirt, on the right pocket. Proudly display it there or anywhere!) In coming years, you'll have the opportunity to earn different patches.
The contest is open to all Boys' Life readers. Be sure to include your name, address, age and grade in school on the entry.
Send your report, along with a business-size, self-addressed, stamped envelope, to:
Boys' Life Reading Contest
S306
P.O. Box 152079
Irving, TX 75015-2079
Entries must be postmarked by Dec. 31, 2015 and must include entry information and a self-addressed, stamped envelope.
Click here to read the winning essays in the 2014 contest.
Dear Pack,
This year's Scouting for Food is scheduled for the weekend of Nov 14 (hanger distribution) and Nov 21 (collection).
For those new to scouting: this is a wonderful opportunity for our scouts to participate in a community service project. The food that we collect goes to the Contra Costa Food Bank from where it is distributed to those in need. Den leaders are responsible for ensuring their den's participation in this event.
Click on this symbol

to see the area assignment for each den:

General Reminders:
Wear Class A Scout uniform
Drivers should have all scouts in view at all times
Scouts are NOT to enter a donor's residence
Bring a friend - a great way to introduce what Scouting is about
Hanger Distribution - Nov 14
You may distribute door hangers on a different day than Nov 14
Door hangers should be placed on the door or partially under the door mat (ensure it's visible and won't blow away)
Do not put hangers in mailboxes
Food Pickup - Nov 21
Food must be picked up from the same area you distributed door hangers
Food pickup is to begin no earlier than 9:00 am
Food must be dropped off in front of Coyote Creek MPR between 11 am and noon
Ideas to help us collect more food on the 15th!
Knock on every door that received a door hanger and did not leave a donation. Maybe they forgot to put out their food or would give if asked.
Tell your family and friends if they didn't get a door hanger they can still help by dropping off their food at the MPR on Nov 21st between 11am - noon
All participating scouts receive a patch.
Thanks!

Meridian Matters is a monthly newsletter published by the Meridian District of Mount Diablo Silverado Council. The October issue is now available.
Learn about leader training opportunities, Scouting for Food, the annual L.E.A.D. event, and other district news !