November 9 and November 16, 2019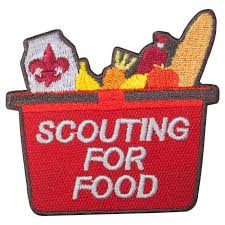 This year's Scouting for Food is scheduled for the weekend of November 9th (Distribution of door hangers) and November 16th (Collection of food).
For those new to scouting, this is a wonderful opportunity for our scouts to participate in a community service project. The food that we collect goes to the Contra Costa Food Bank from where it is distributed to those in need. Den leaders are responsible for ensuring their den's participation in this event.
Click here soon to see the area assignment for each den. You can also click on the white rectangle symbol on the far right to view the map in full size:
General Reminders:
Wear Class A Scout uniform
Drivers should have all scouts in view at all times
Scouts are NOT to enter a donor's residence
Bring a friend - a great way to introduce what Scouting is about
Hanger Distribution - November 9th
Door hangers should be placed on the door or partially under the door mat (ensure it's visible and won't blow away)
Do not put hangers in mailboxes
If you cannot pass out your door hangers on November 9th, you may distribute door hangers on a different day, such as November 10th
Food Pickup - November 16th
Food must be picked up from the same area you distributed door hangers
Food pickup is to begin no earlier than 9:00 am
Food must be dropped off in front of Coyote Creek MPR between 10:00 am and noon
If you may be late and wish to know if one of the coordinators will still be at Coyote Creek, please call one of the Scouting for Food Chairs:
If you will be much later than noon, you can bring your collection to the Meridian District's food collection site. They will be open till 2:30pm. After 2:30 pm, you will have to take your collection to the Contra Costa Food Bank located at 4010 Nelson Avenue in Concord (925.676.7534) during their regular hours. Please let them know your collection is from the Meridian District's Scouting for food project.
Ideas to help us collect more food on the 16th!
o Knock on every door that received a door hanger and did not leave a donation. Maybe they forgot to put out their food or would give if asked.
o Tell your family and friends if they didn't get a door hanger they can still help by dropping off their food at the MPR on Nov 17th between 10am - noon
All participating scouts receive a patch.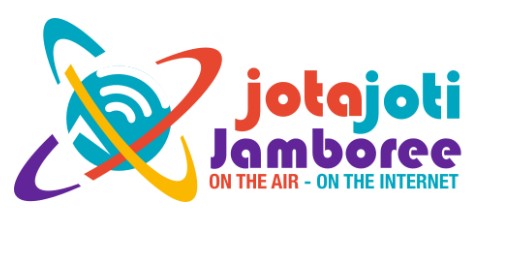 Date: Saturday, October 19, 2019
Time: Come anytime from 9:00 a.m. – 4:00 p.m. Typical time onsite is 1-3 hours.
Place: PACIFICON, San Ramon Marriott, 2600 Bishop Drive, San Ramon, CA
Cost: TBD. Includes JOTA patch and general admission into Pacificon for Cub Scout and Scouts BSA (ONLY for Youth in full uniform or adult leader accompanying Scouts in full uniform). Kit building has additional cost (see below).
Registration: Registration required at: https://scoutingevent.com/023-31467
Note: Lunch will NOT be provided, so bring your own.
The JOTA/JOTI is an annual event in which Scouts all over the world speak to each other by means of amateur radio contacts or the Internet. Scouting experiences are exchanged and ideas are shared.
When Scouts want to meet young people from another country they usually think of attending a World Jamboree or another international gathering. But few people realize that each year about half-a-million Scouts "get together" over the airwaves for the annual Jamboree On The Air (JOTA), and through the Internet in the Jamboree On The Internet (JOTI). Modern communication technology offers Scouts the exciting opportunity to make friends in other countries without even leaving the state.
For Cub Scouts:
Plan to spend about one hour for a docent-led tour of the event, including listening (and possibly talking) to Ham Radio operators around the country and world. We will also have computers for the JOTI online communications. Come any time between 9 a.m. and 4 p.m.
Webelos/AOL scouts will have an opportunity to complete Requirement 10.d. for Building a Better World Adventure.
Date: Thursday, October 24, 2019
Time: 7:00 pm to 9:00 pm
Location: The Church of Jesus Christ of Latter Day Saints, 2949 Stone Valley Road, Alamo
The District's annual "Webelos to Scout" transition program is for parents of Webelos, Den Leaders and parents of boys interested in joining Boy Scouts. (Adults only. No Webelos Scouts or children please). The transition process will be explained, questions answered, and you will then have a chance to meet all of the troops in the District and learn more about their programs.